Building new software from scratch doesn't always come with a clear finish line. And that can put a damper on celebrating the incredible impact we make as a team. So we make it a priority to step away from our computers towards the end of every month and do something fun. Sometimes it's in the office and sometimes it's off site. Ideally it's something new to most of us.
Here's a taste of what we got up to in 2019.
January
I'm not saying we have a lot of pull with the Academy but we caught Spider-Man: Into the Spider-Verse on the big screen and it won the Oscar for Best Animated Feature Film a few months later. Coincidence?
February
This month we traveled to Weston, MO to tour the historic Holladay Distillery. We saw a spring discovered by Lewis and Clark, a four story tall distillery column, and a warehouse filled with thousands of charred oak barrels aging bourbon. Each barrel in the warehouse weighed about 500 pounds and the warehouse was mostly vertical. The total collection of barrels is so heavy that a plumb line hanging in the center of the warehouse needs to be checked to make sure that having too many barrels on one side isn't making the entire building lean.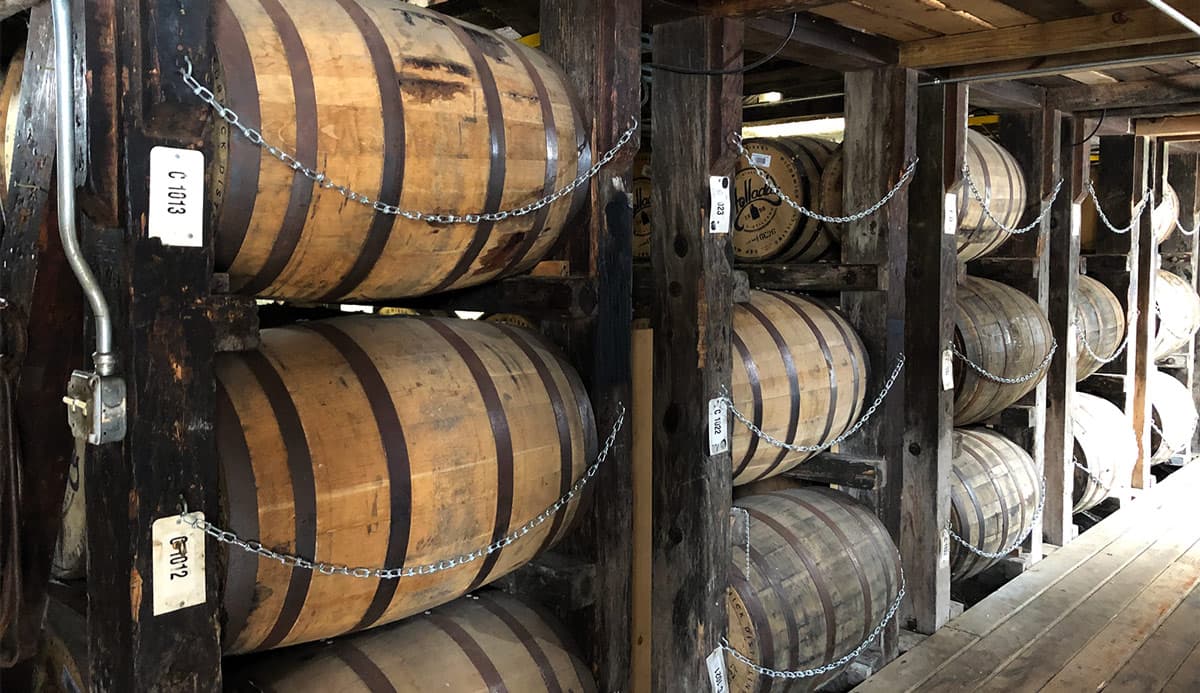 A well and a tiny sample of 500lb barrels.
March
We spent an afternoon at Overton's Archery Center learning the basics of archery and seeing how accurate we could get in the space of a few hours. Will was the first to stick the perfect center of the bullseye!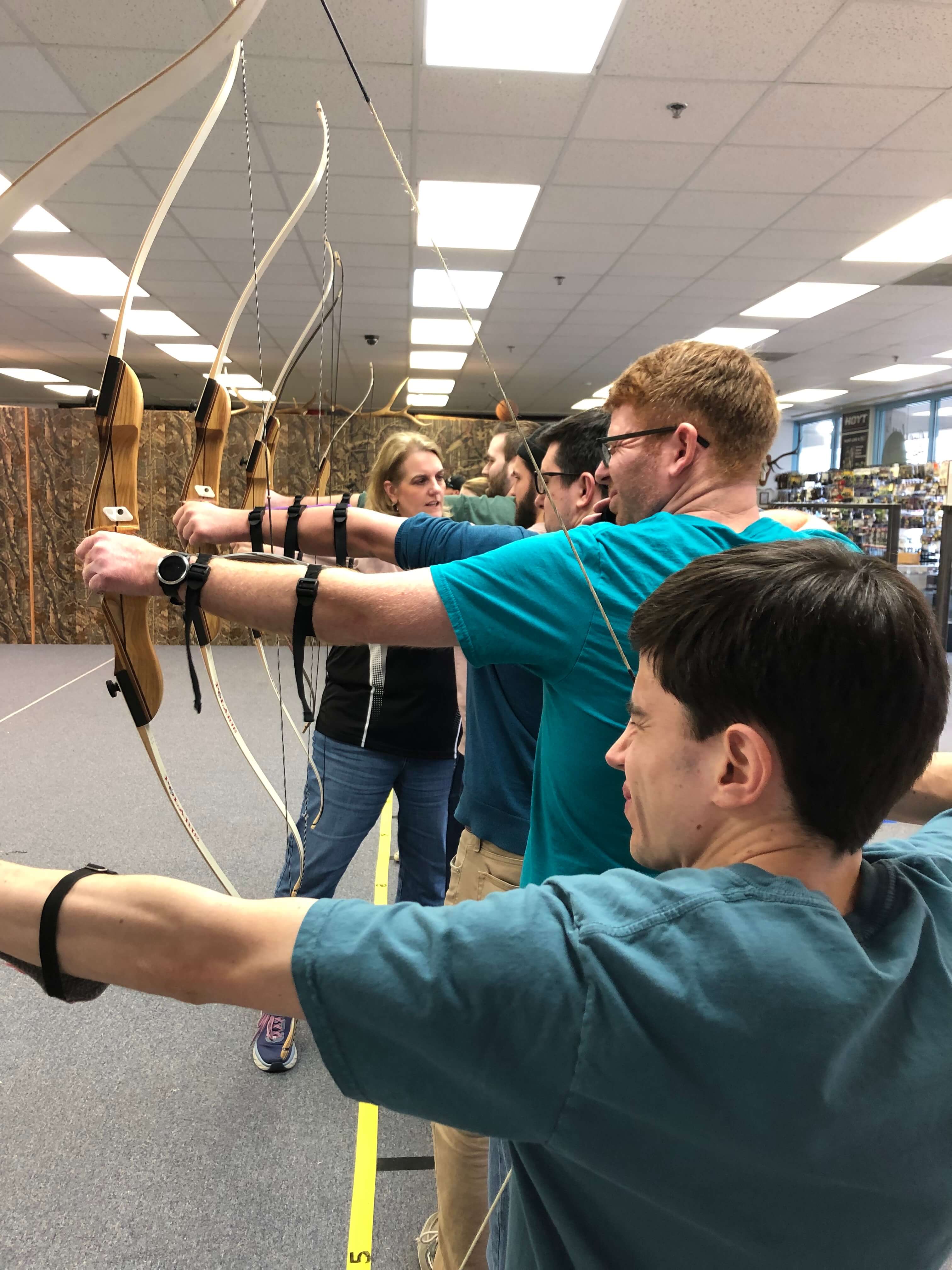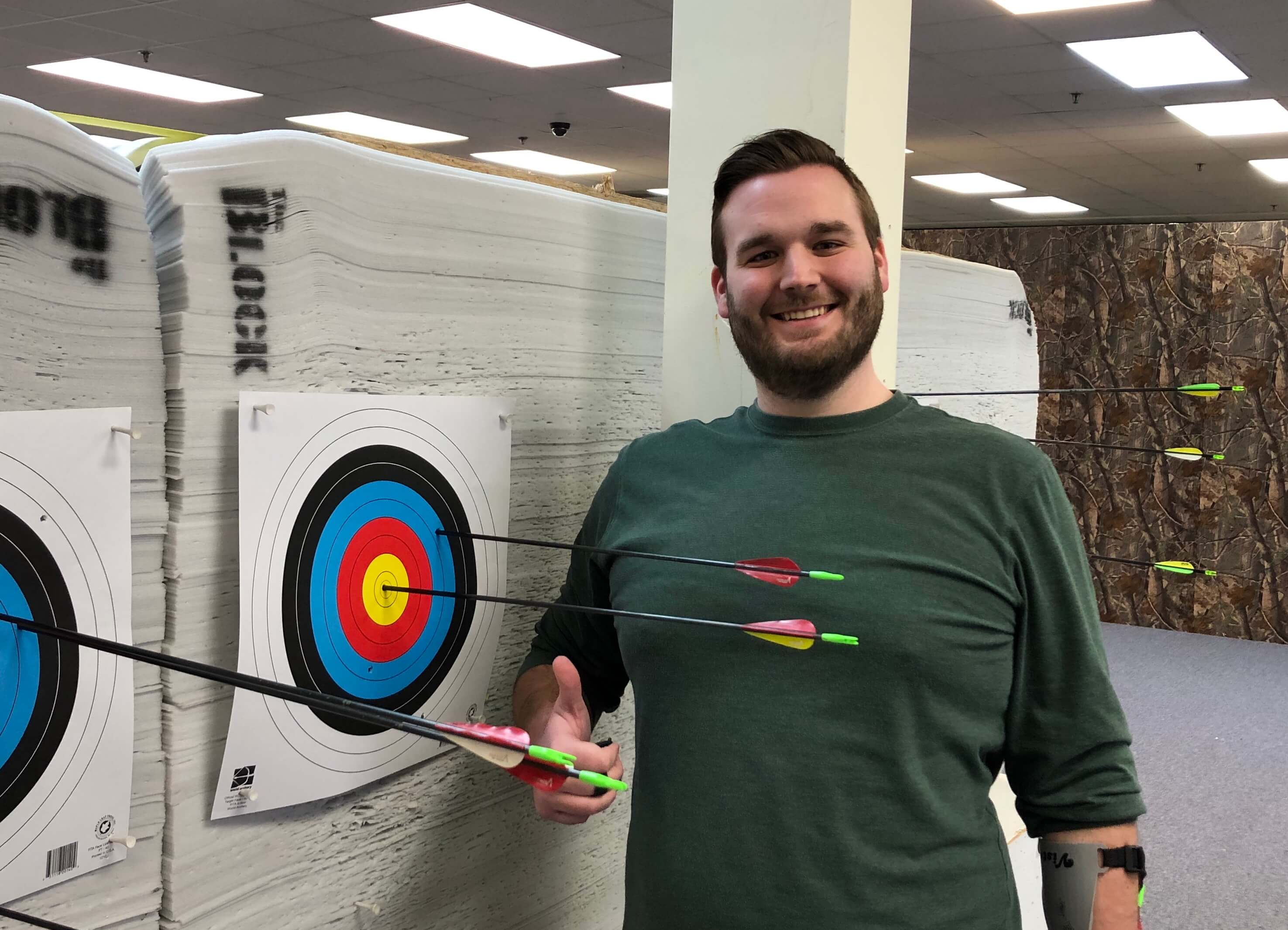 Check out that bullseye!
May
Even goodbyes can be fun. Mark and Brock came to the end of their time at BNB and we celebrated them this time. We kicked off by eating some Southeast Asian (Vietnamese) food so we could get a taste of what Brock would experience on his Peace Corps assignment in Cambodia. Next we headed over to Breakout KC where we set a new record for the Truman room. We were so fast that we got invited back.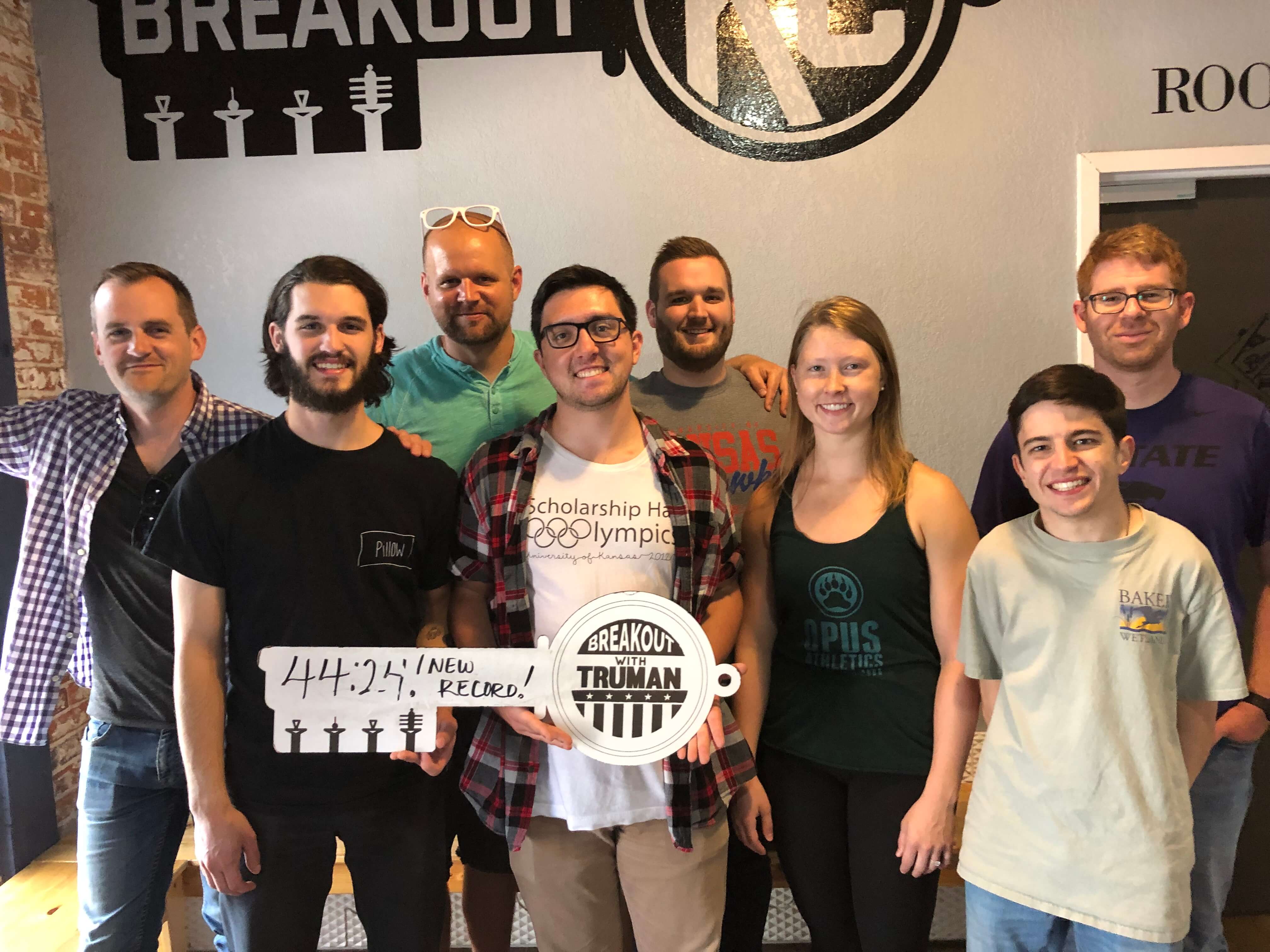 Our record time.
June
This month we had fun with concrete. We spread big tarps over one of our conference room tables and covered them with play dough, straws, tape, cardstock, makeshift molds, and lots of countertop concrete. It was a great time! Matt made a concrete copy of his nose (which unfortunately disappeared), Will made a beautiful tray that still adorns his desk, and Nate went high art by making a perfectly smooth concrete hand and the most fascinating item in the office to every child who passes through.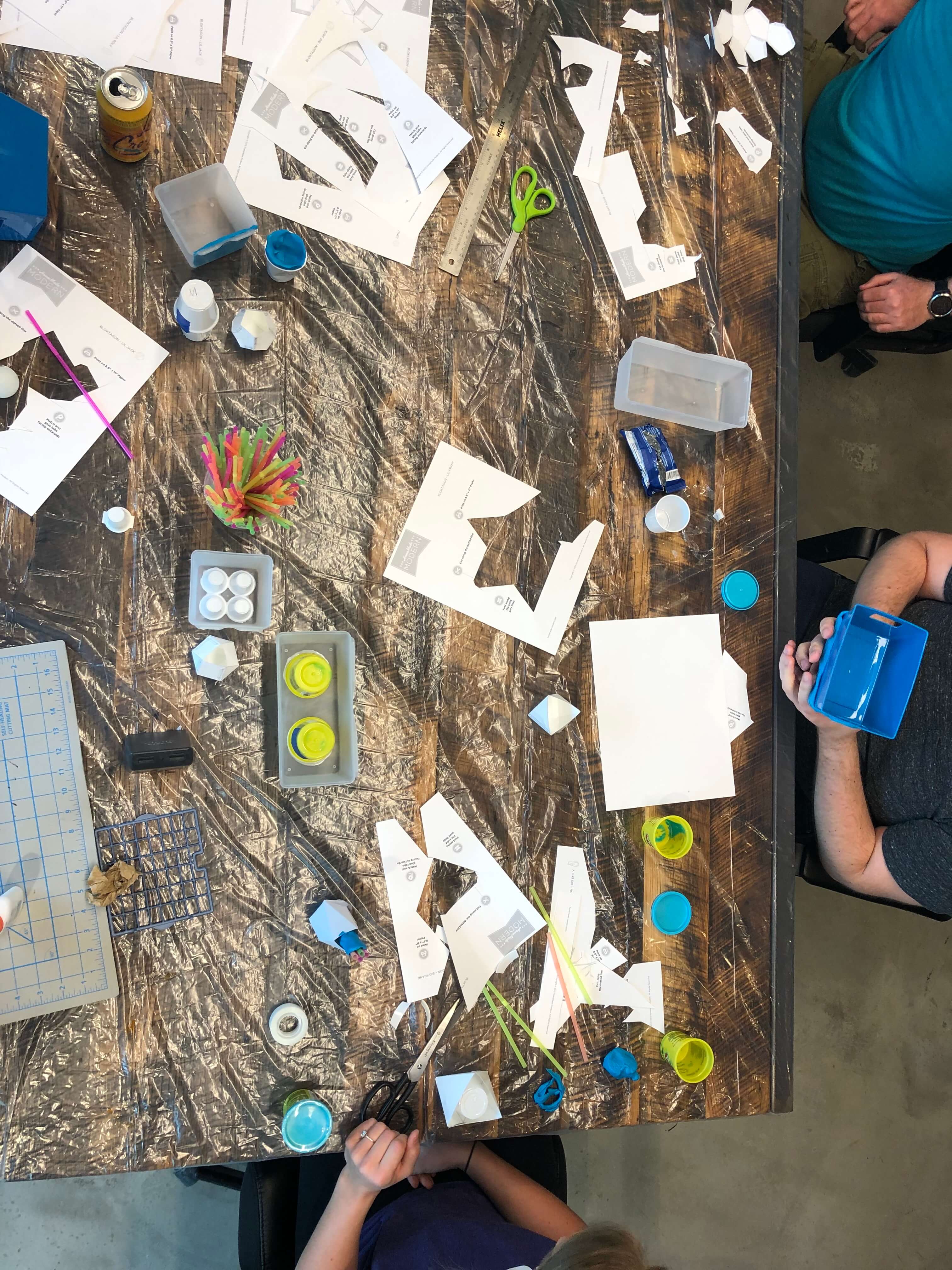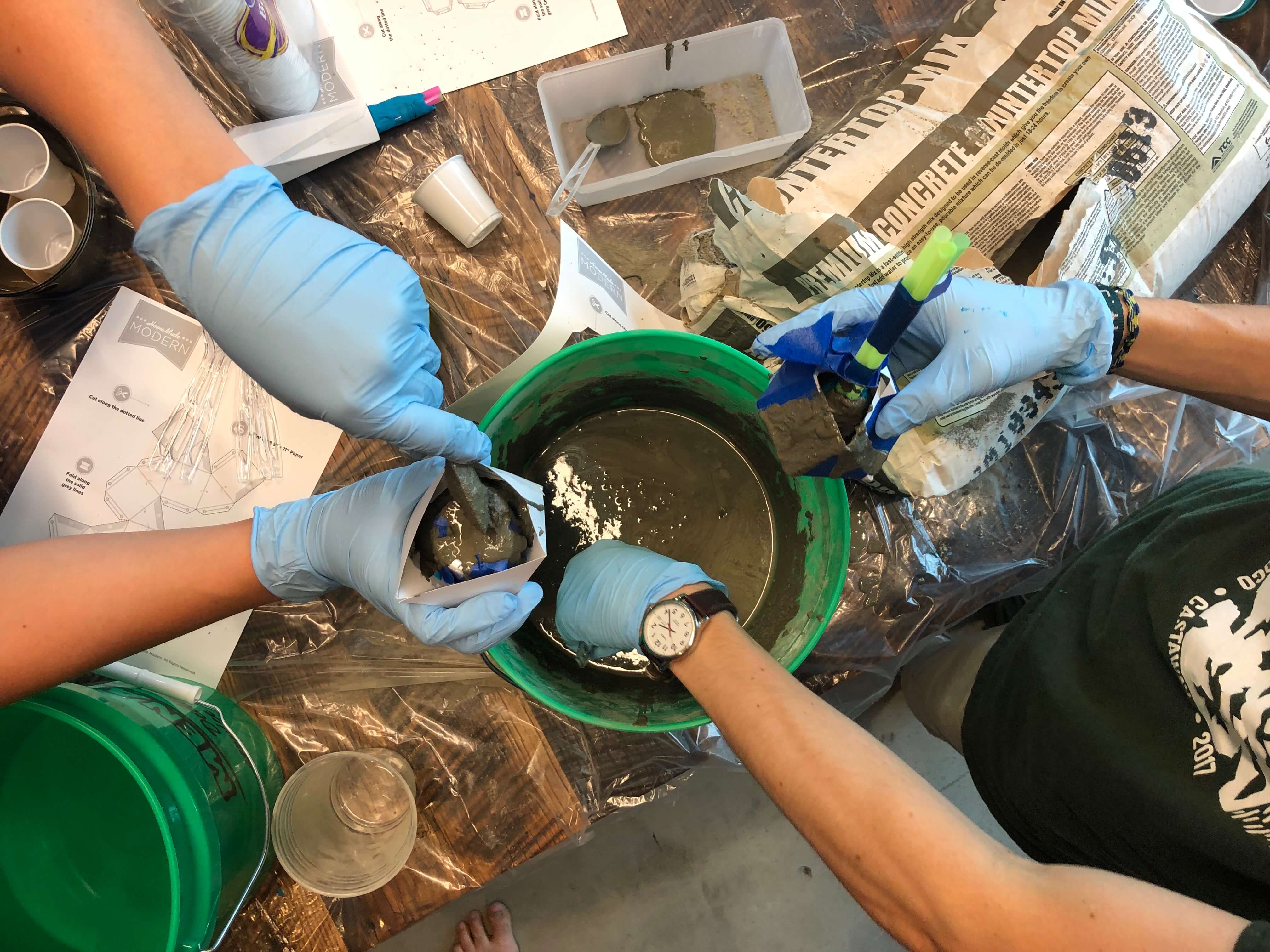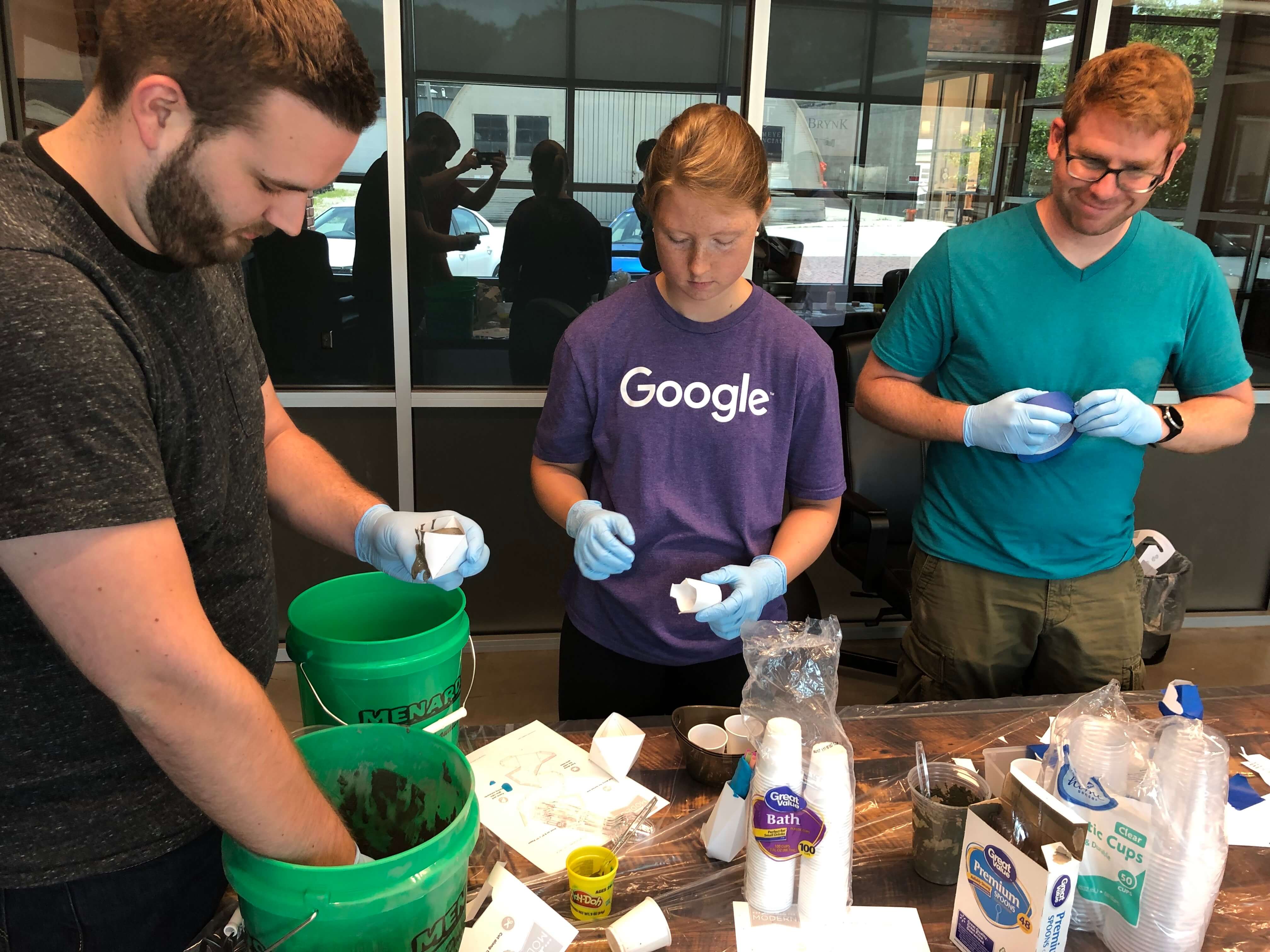 Our concrete process.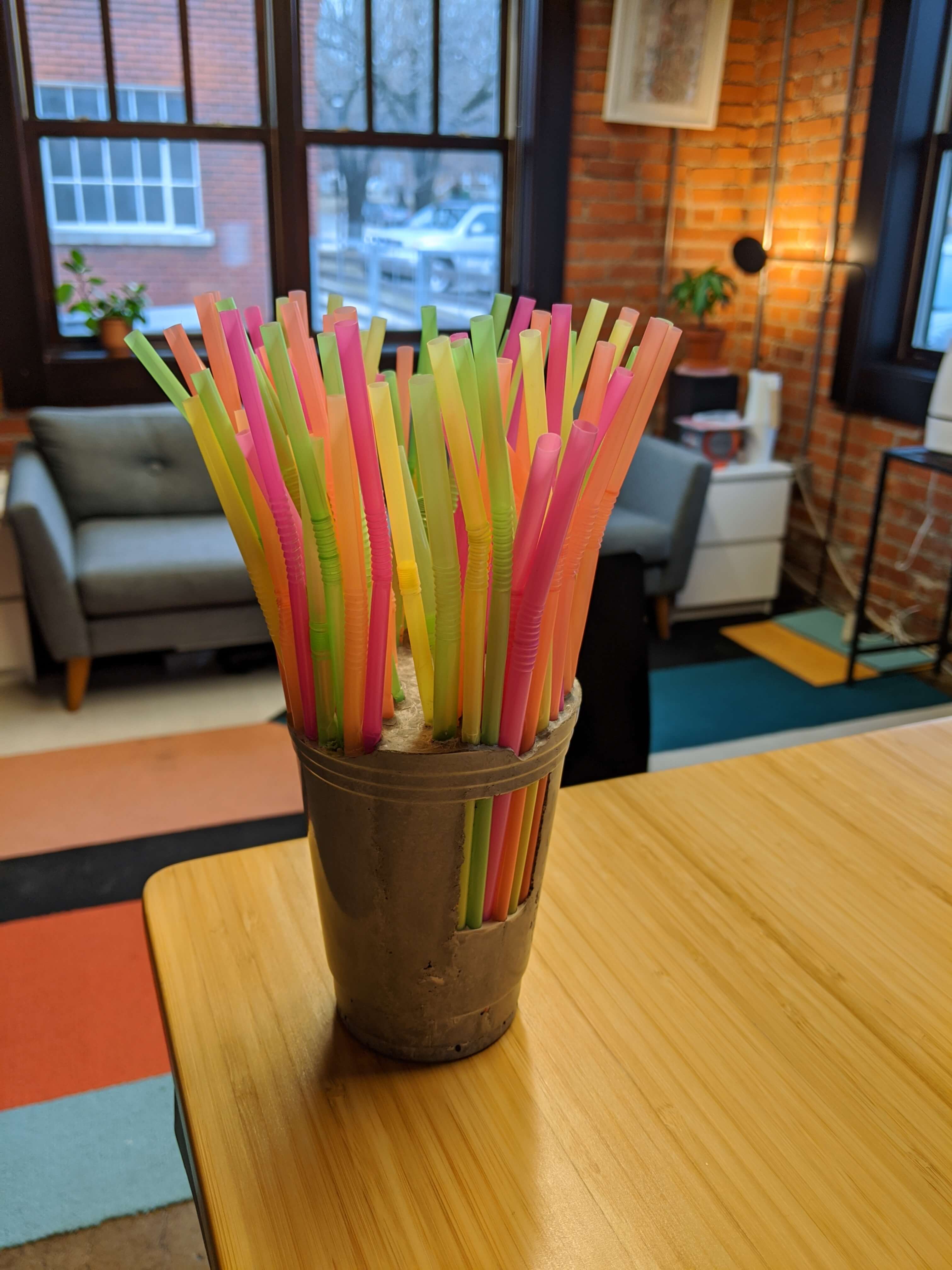 Nate's art.
July
My favorite of the year! Spencer at Johnny's Tavern in North Lawrence created a pizza making experience just for us! We used their original recipes to mix up 5 gallons of pizza sauce and a huge batch of dough. We formed dough balls and learned how to roll them out and stretch them so they were ready for toppings. We even got a little practice at throwing the dough into the air! We need a lot more practice at that. Once our pizzas were topped we used wooden pizza peels to put them in the 500 degree oven and metal peels to adjust them and take them out. Spencer and the other Johnny's pizza staff had some impressive burn stories, but a new corporate policy of not putting any part of our hands into the oven kept us safe.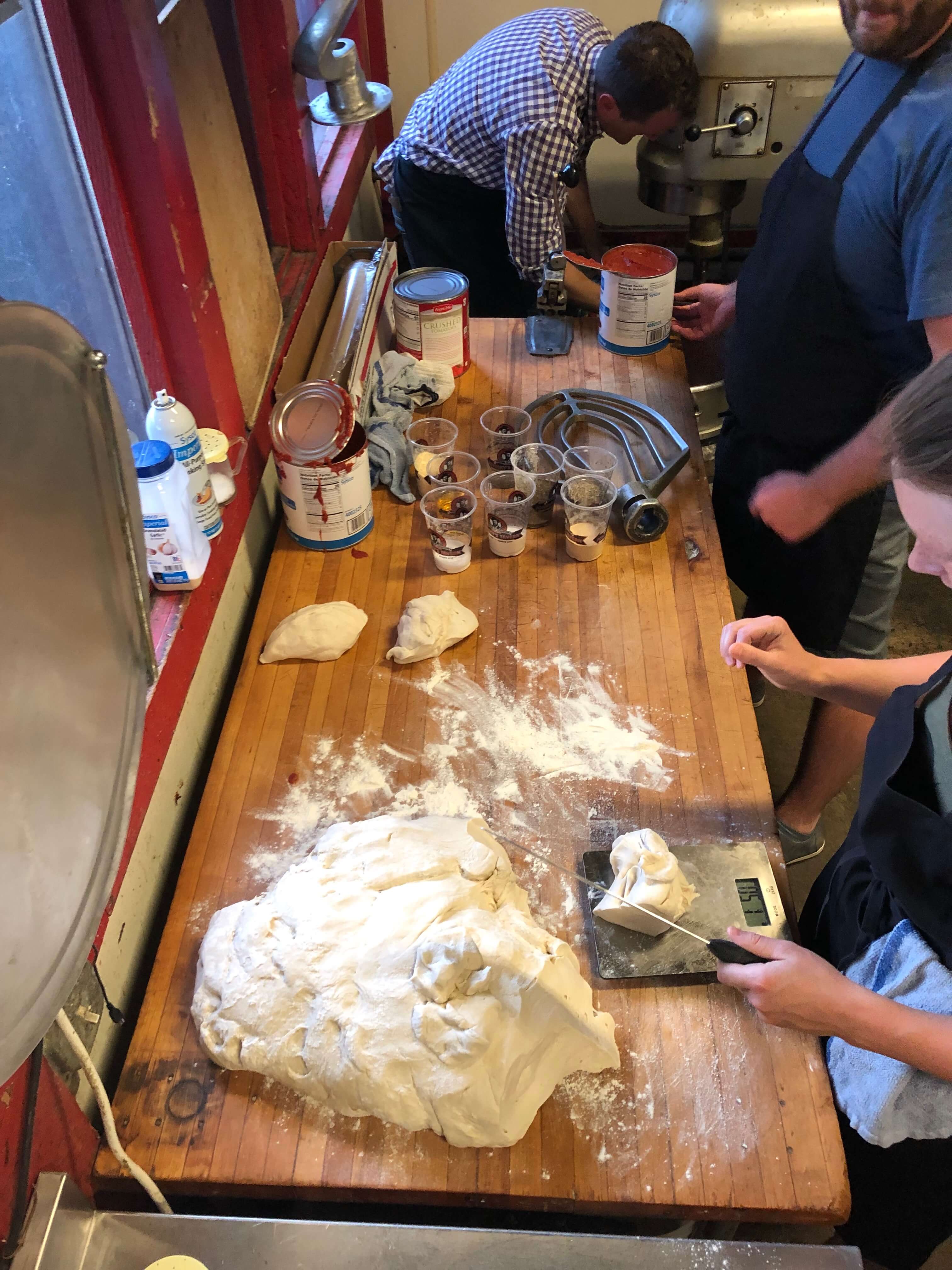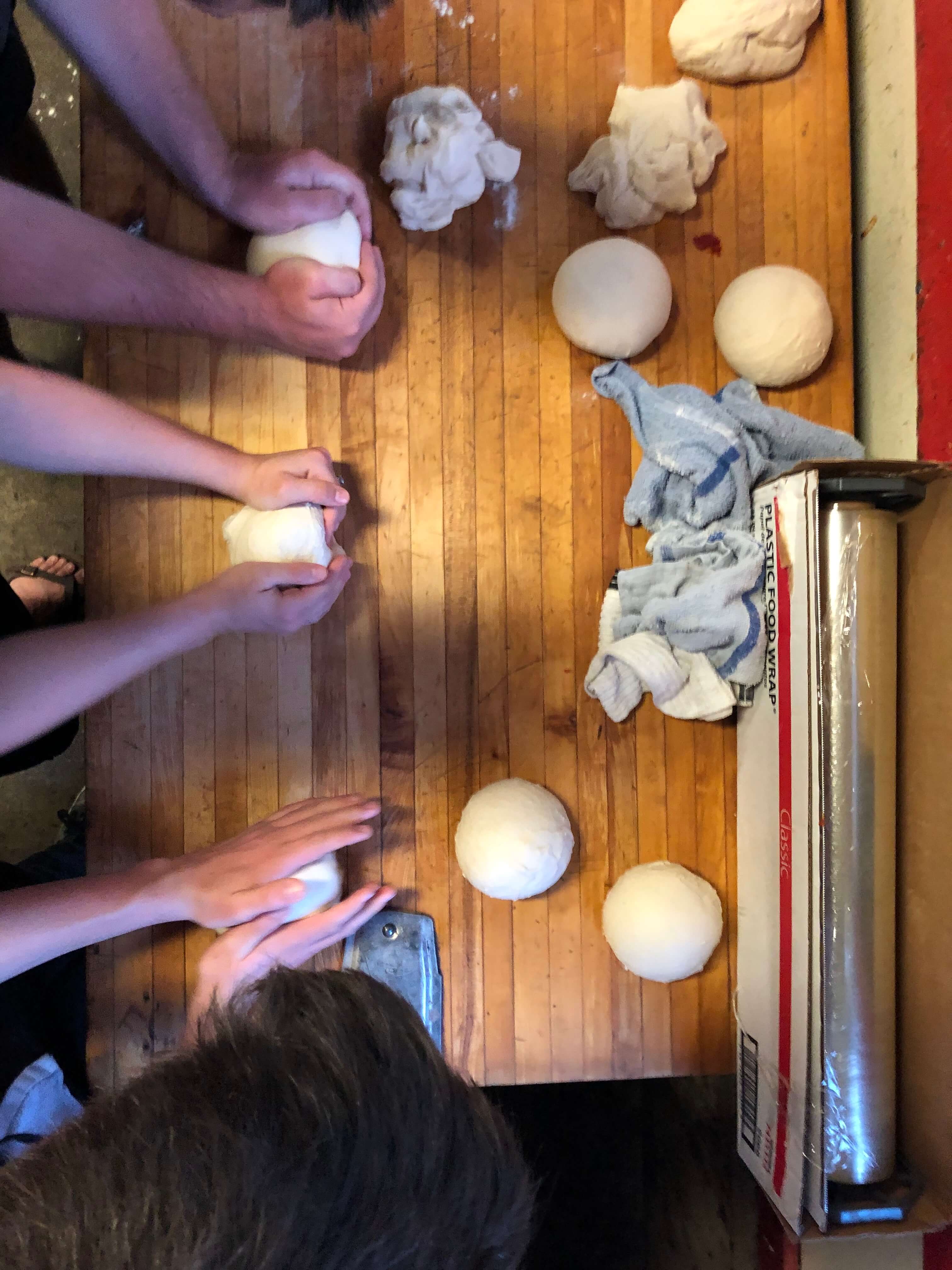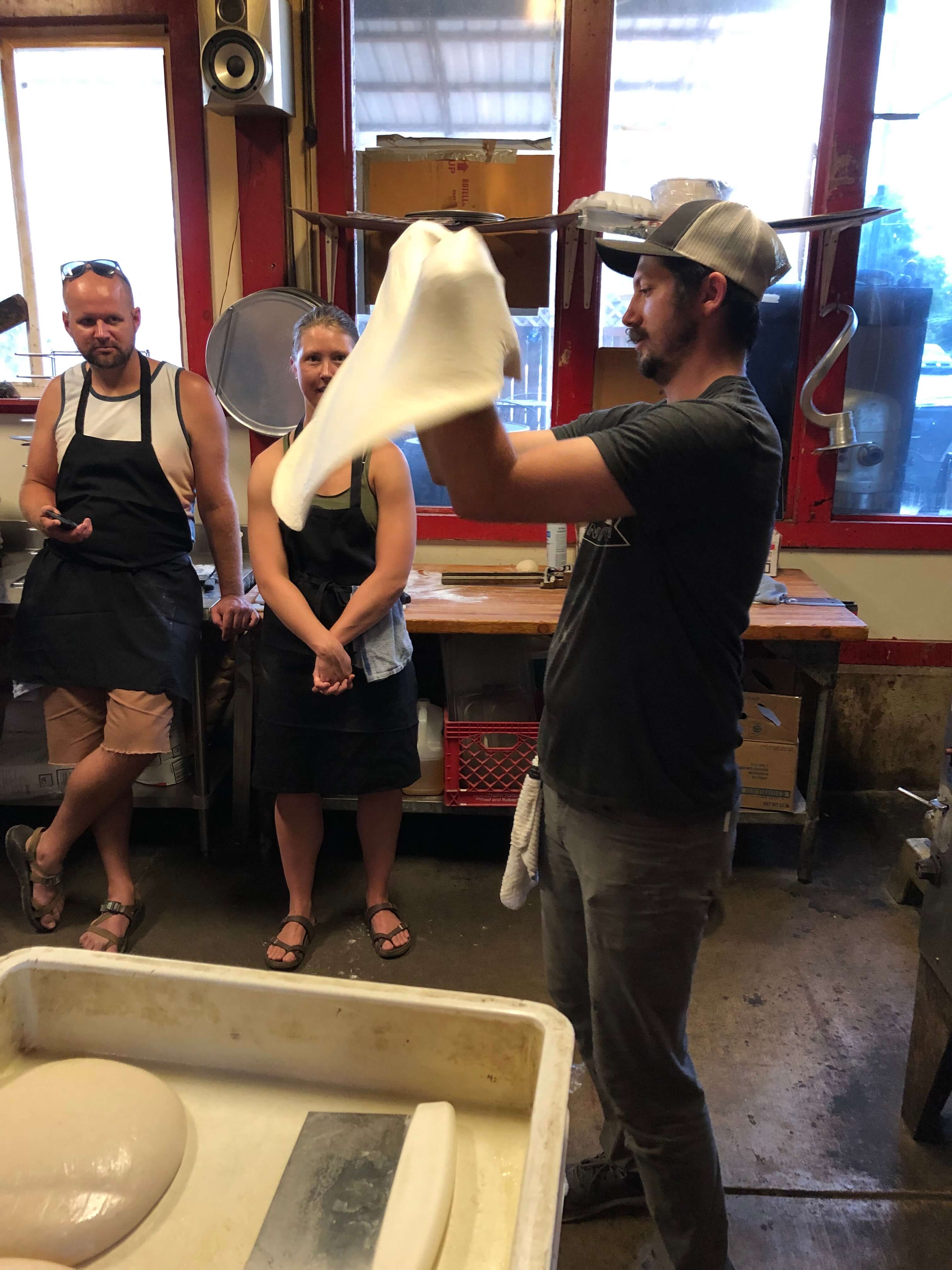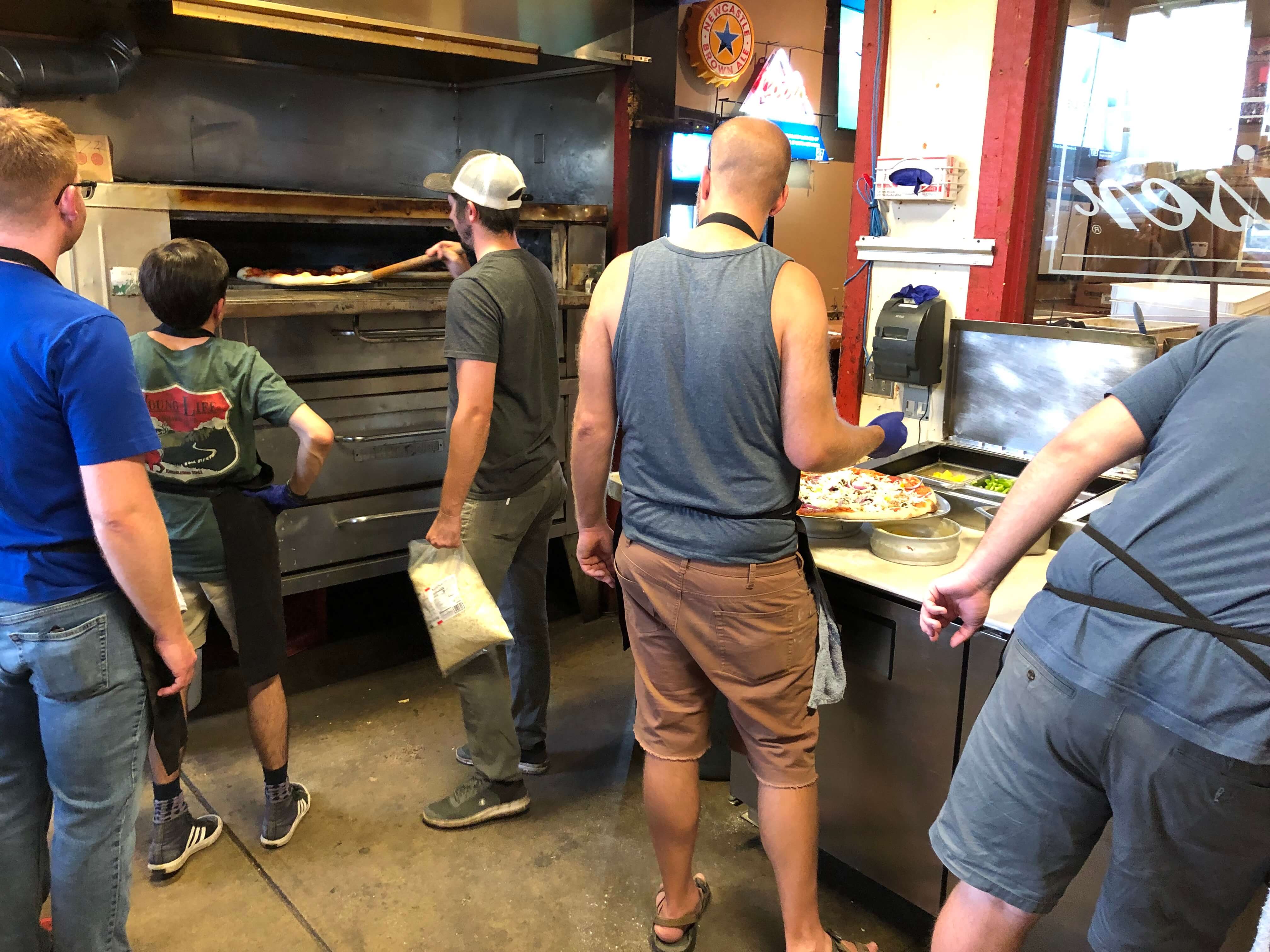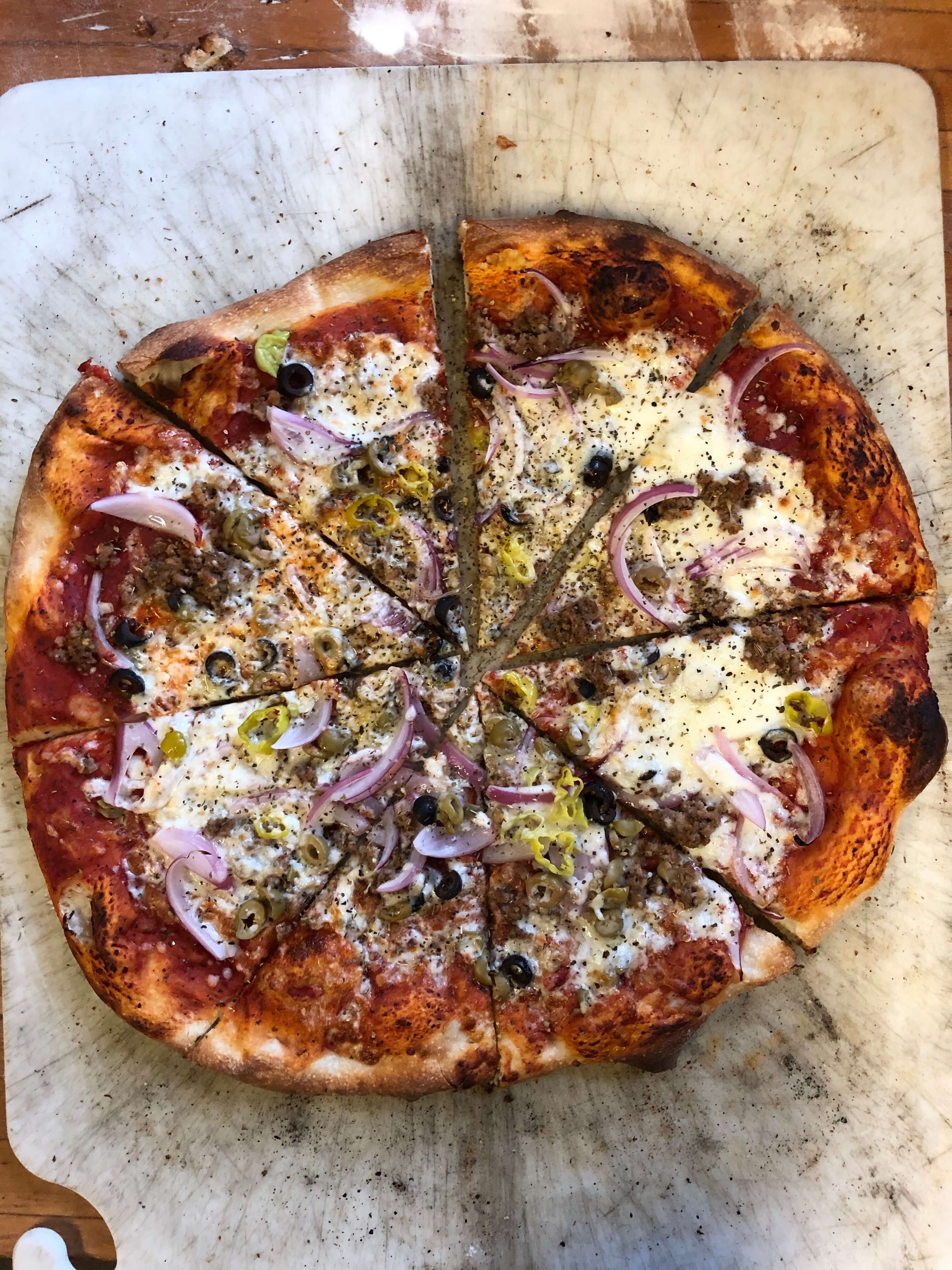 Pizza from beginning to end.
September
Dumpster dining downtown started our exploration of PARK(ing) Day LFK. A beautiful brand new custom dumpster was set up with tables, chairs, and cafe lights. The lights were probably beautiful at night but we were pretty hot in the sun for a late lunch. After food we spent the rest of the day exploring the other exhibits. The weather was perfect once we weren't sitting in a big metal box.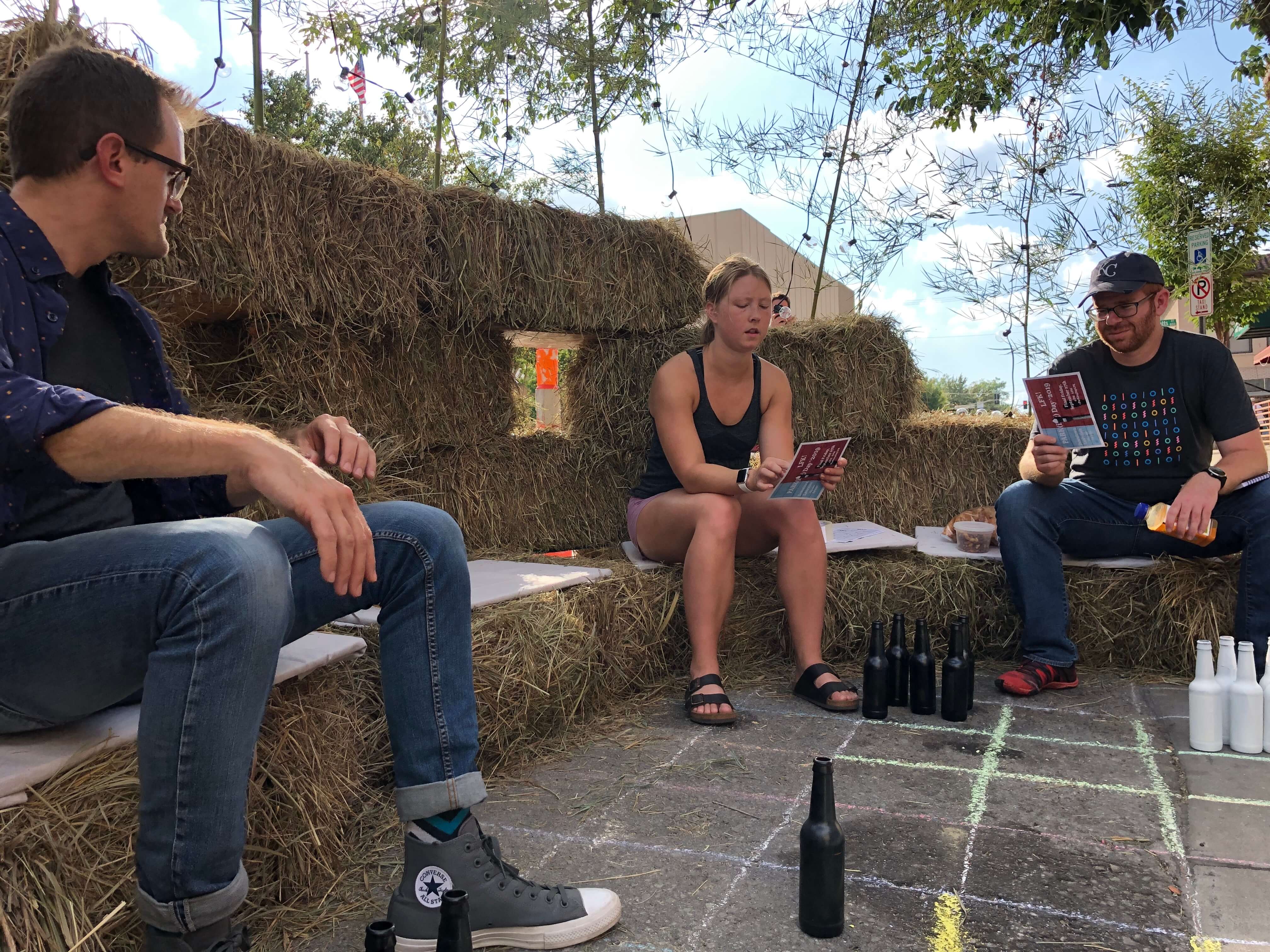 Pizza from beginning to end.
October
We watched a documentary, General Magic. Two thumbs up!
November
Our office got a lot greener after we attended an office plant workshop put together by our neighbors at Jungle House. We all got some much needed instructions on how to keep plants alive and thriving. Then everyone chose a plant and we potted them up. 77 days have passed between then and now and every plant is still alive!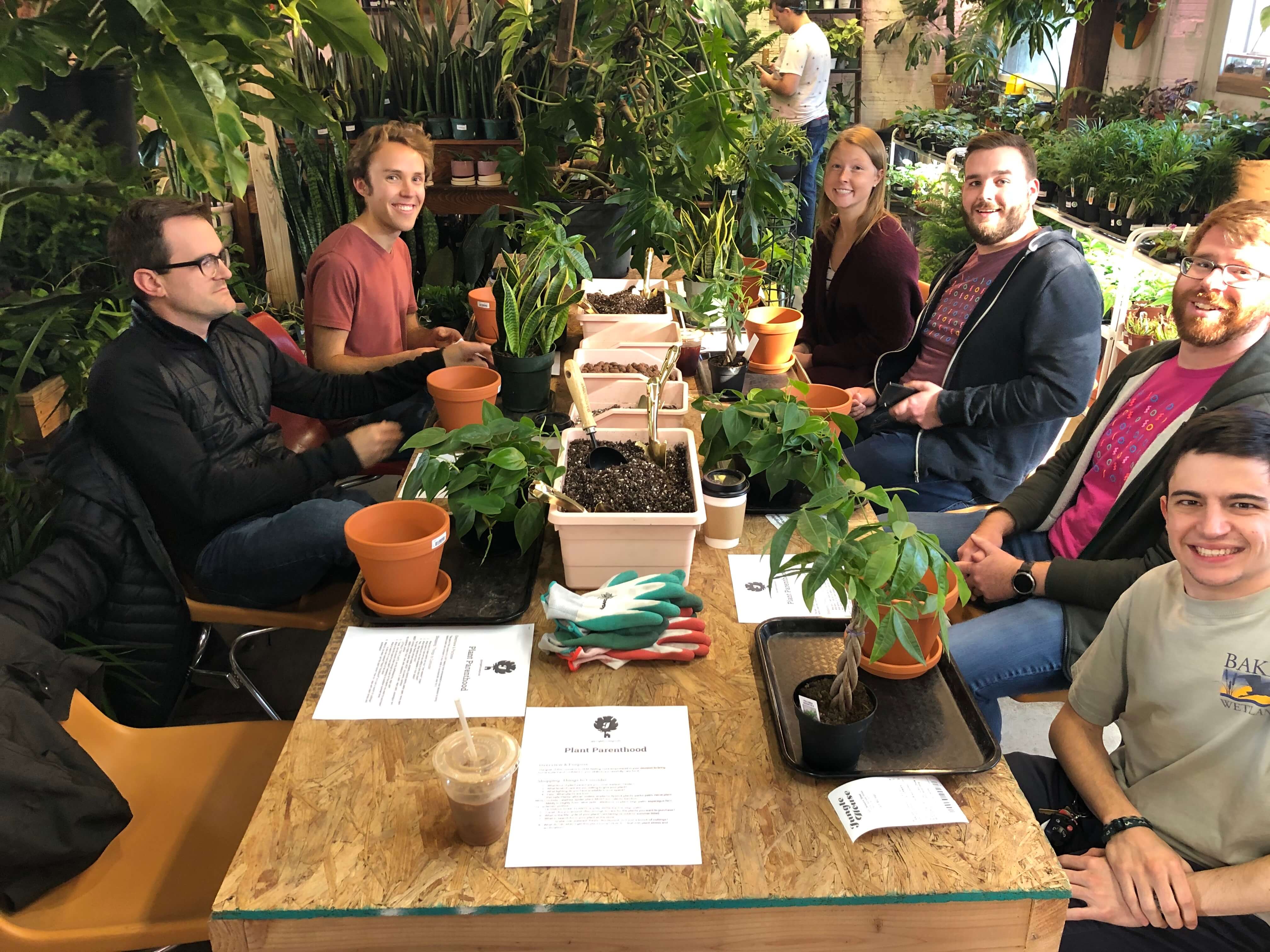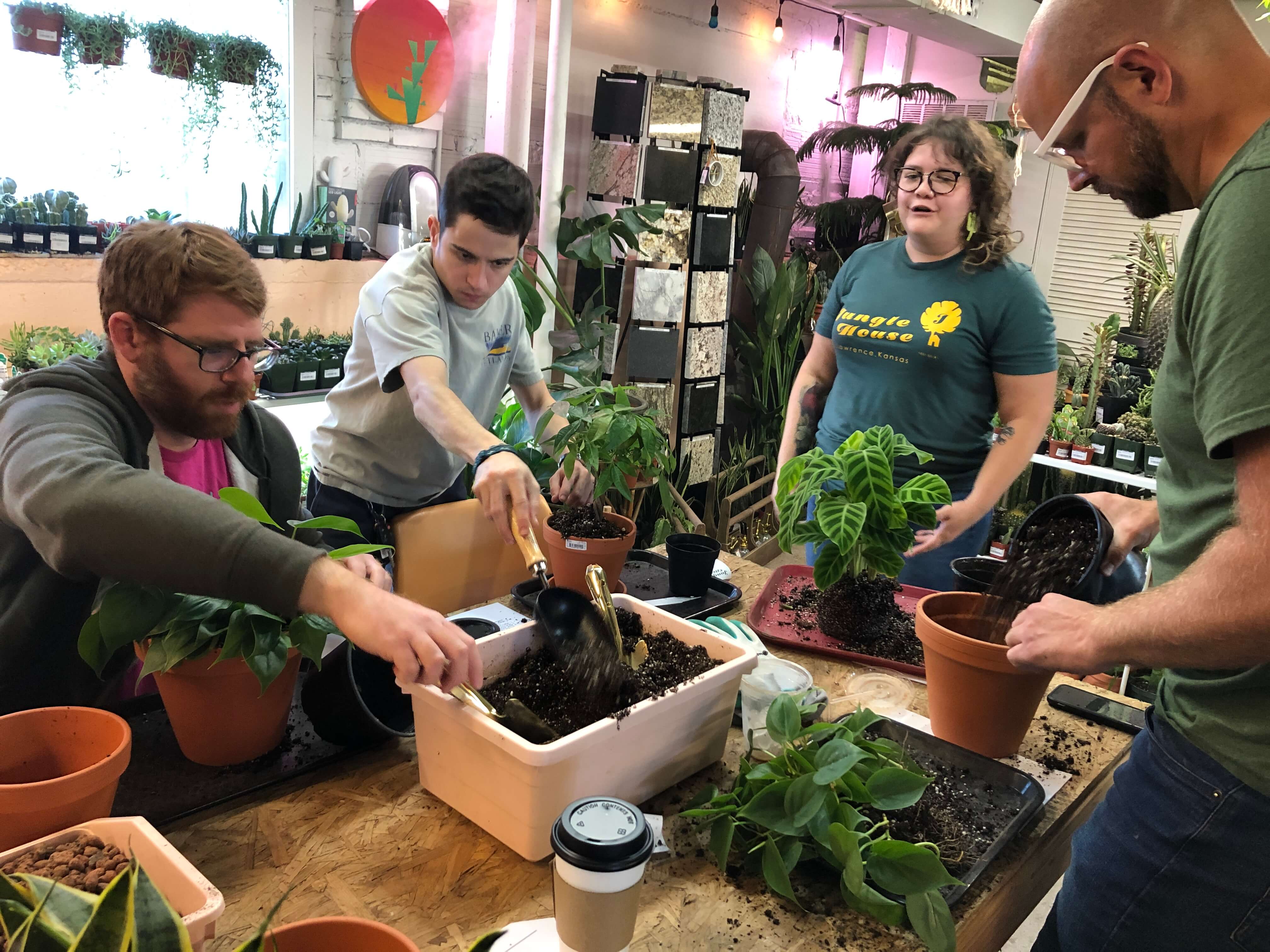 Potting plants is serious business.
2019 was a fun year at BNB. We can't wait to see what 2020 will bring!