At the beginning of 2020, our full-time group of 6 packed up for a 2-day trip to the Pacific Northwest. The retreat was the first annual offsite for Brand New Box. The location was decided by way of a unanimous vote in late 2019. We were all looking forward to hiking, seeing mountains, and exploring a bit of Seattle.
Day 1
On our way to the airport, Matt surprised us with Brand New Box hoodies!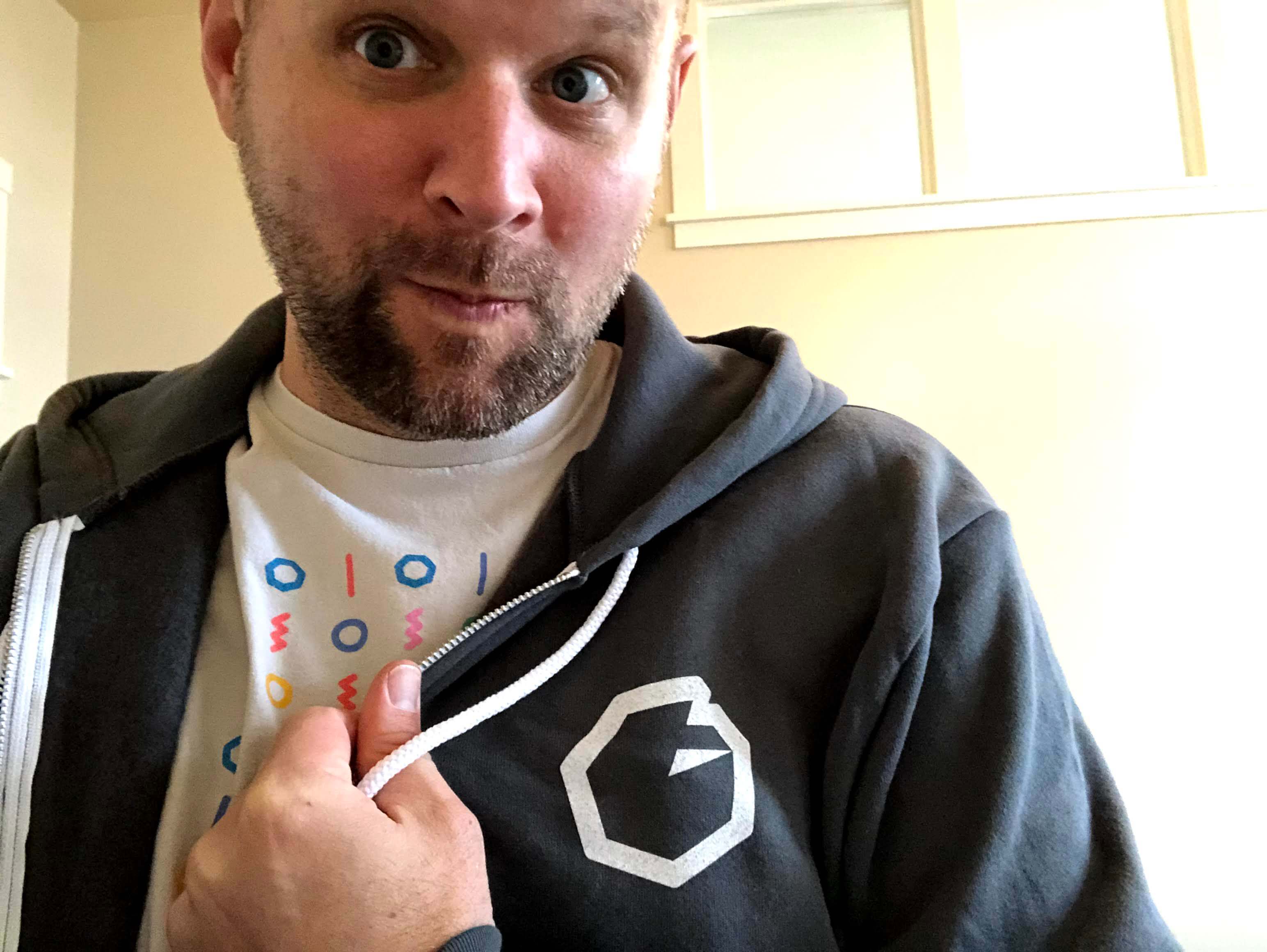 We've got shirts, tattoos, and now jackets!
We began our trip with an early Thursday morning flight out of Kansas City and arrived in Seattle in time to take the world's quickest tour of Pike's Place Market before hopping on a ferry to Bainbridge Island. The ferry ride was one of the many highlights of the weekend.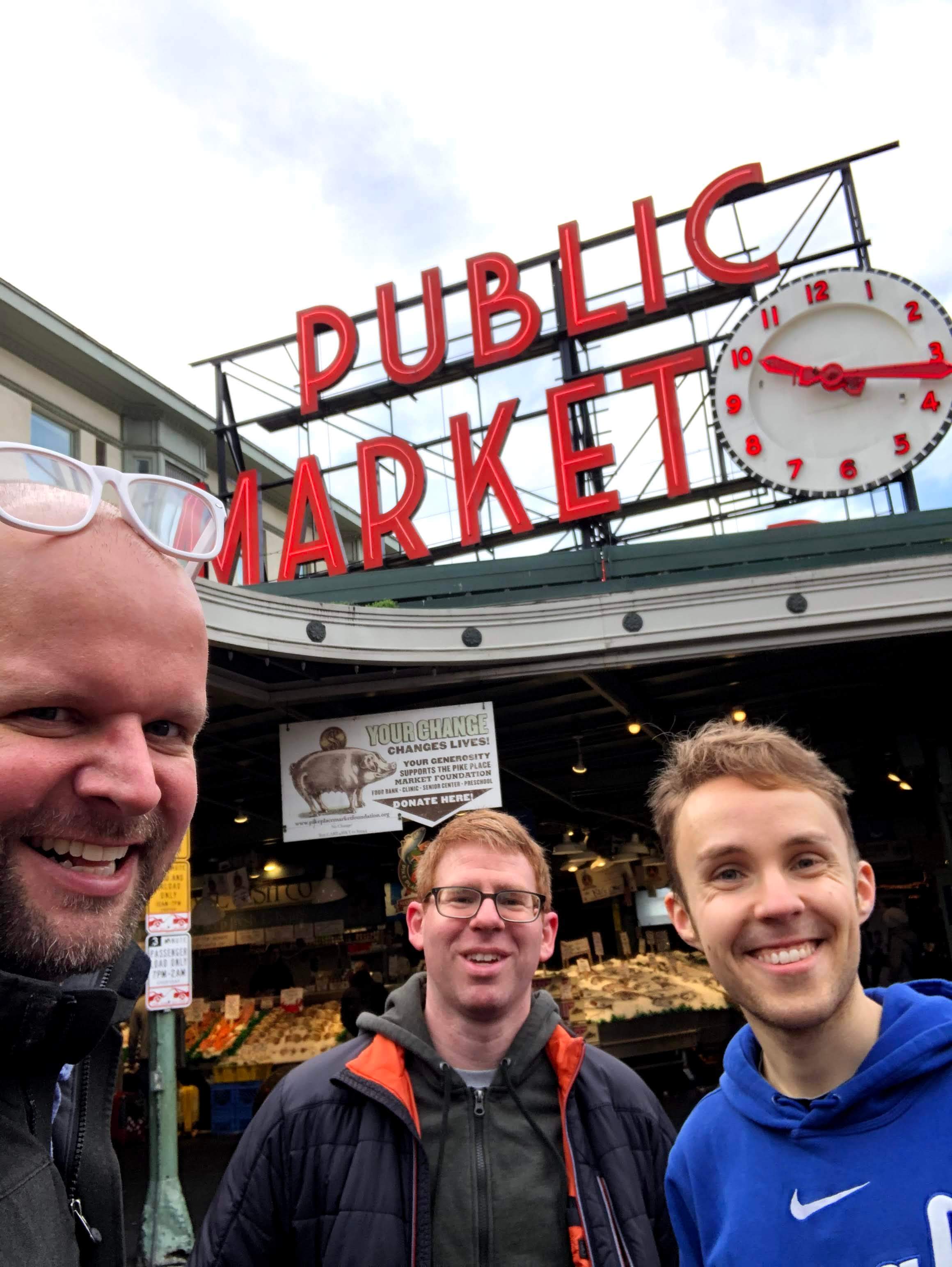 We made enough time to get a picture before rushing back to the ferry.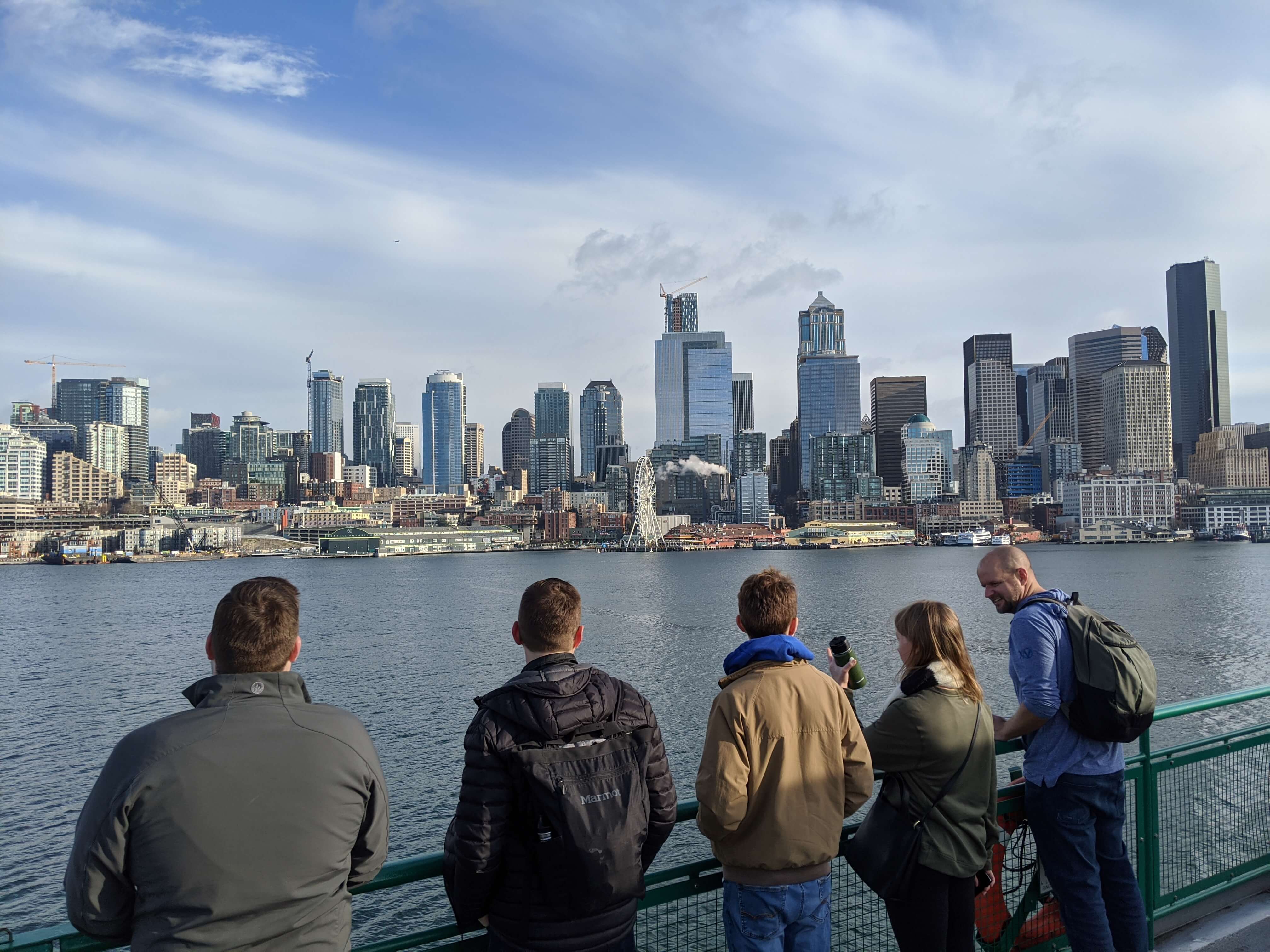 We spent our time on the ferry enjoying the Seattle Skyline.
After a 30-minute ferry ride, we stopped at Proper Fish for "Seattle's Best Fish & Chips". The staff made sure that we got our fill of seafood on our short trip to the coast. In addition to our meals, we had the opportunity to try the baby octopus, whitebait, and chowder. We were also featured on their Instagram!
Our day continued with a 2 hour drive to Lake Crescent, a glacial mountain lake on the north end of Olympic National Park. Here, we took a beautiful hike to a half-frozen waterfall. The surrounding area had just received 18" of snow, which only added to the impressive views.

The trail was covered in a fresh layer of snow.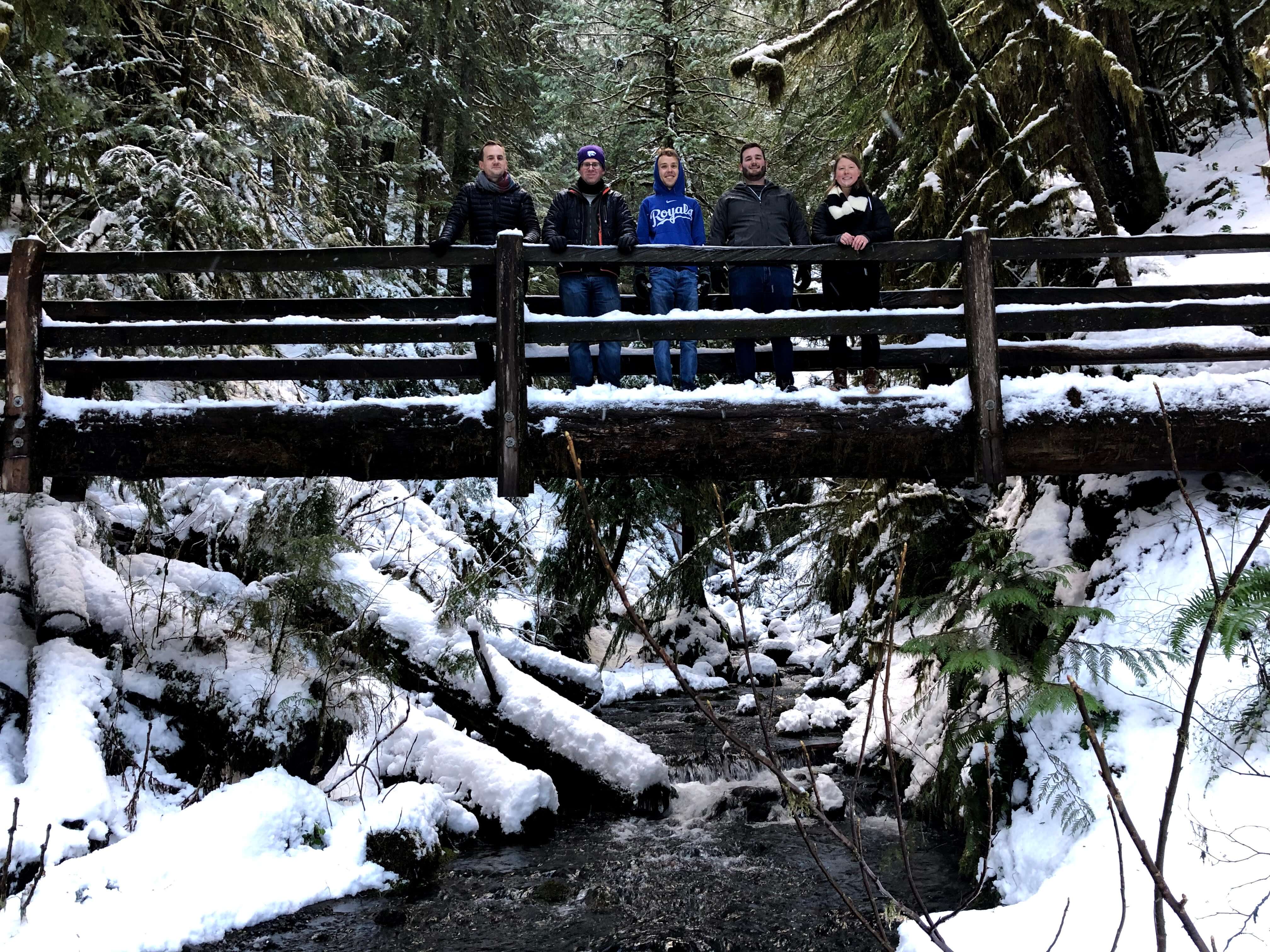 We were practically alone out there.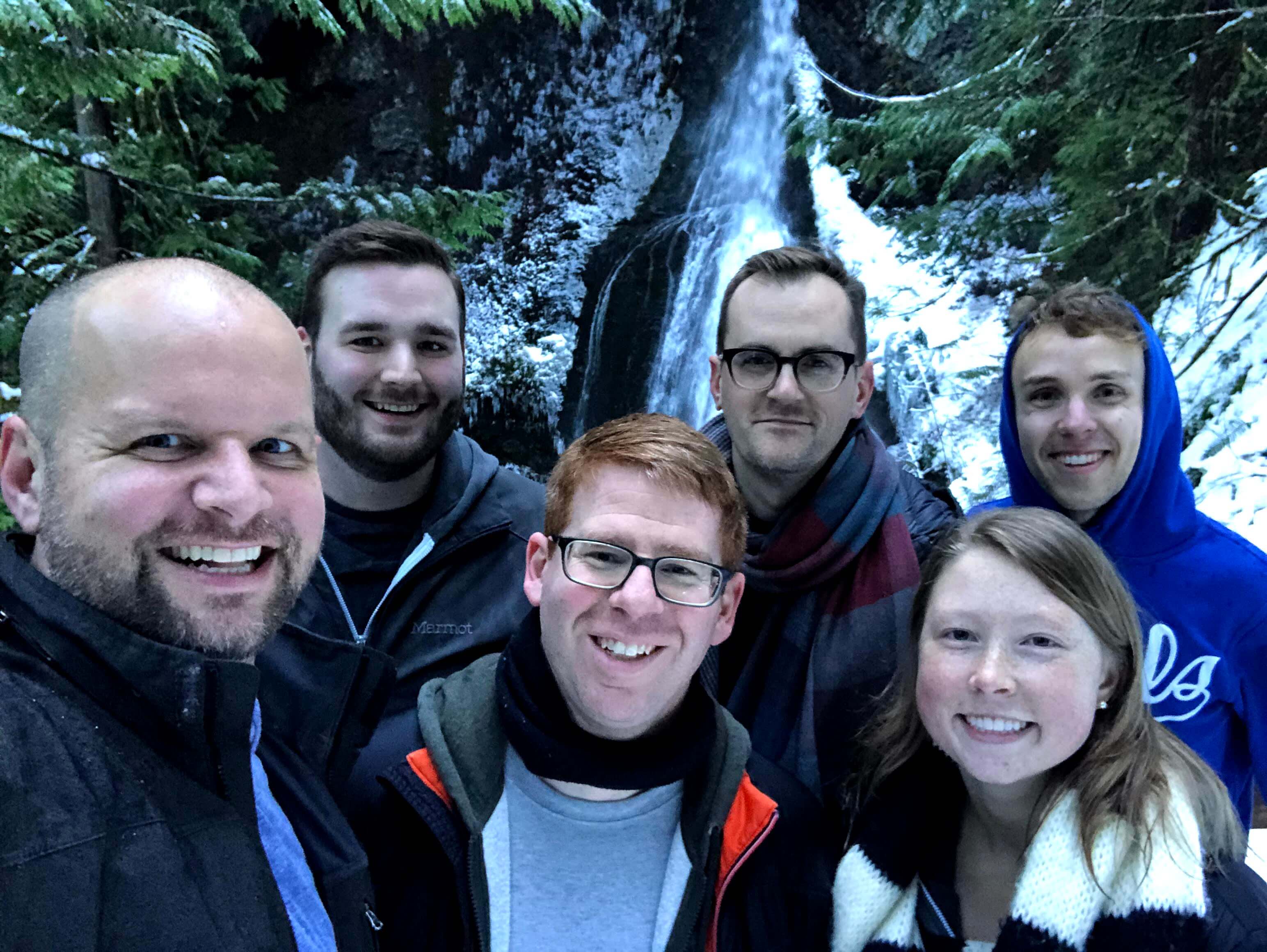 The hike ended with a great view of a waterfall.
We all had a great time, especially Will.
After a long day of flying, driving, hiking, and driving some more, we settled at the Palace Hotel in Port Towsend. The hotel was uniquely styled with antiques and each room was equipped with a full kitchen and staircases leading to lofted bedrooms.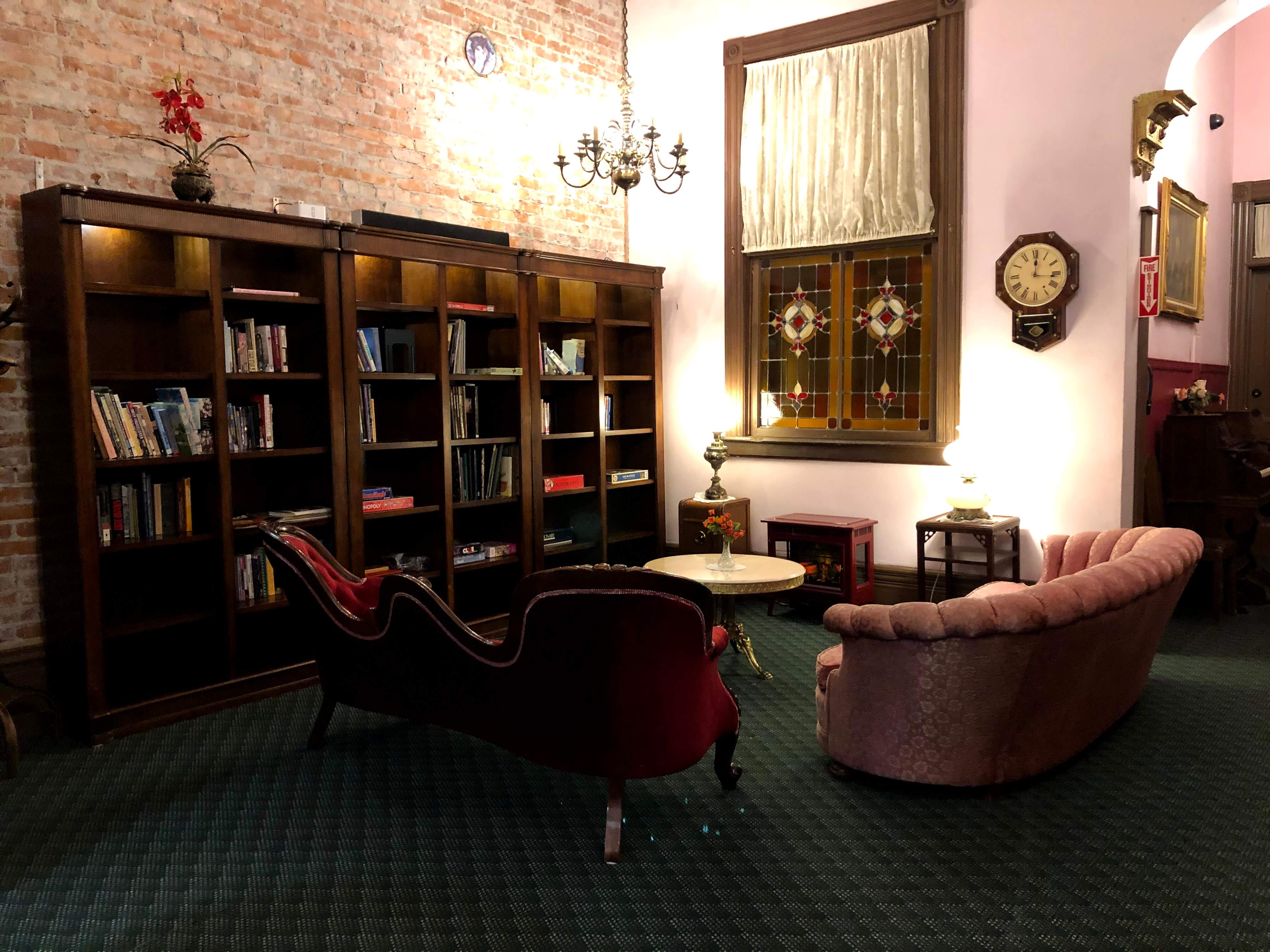 The decor was on another level.
We finished the evening with dinner at Silverwater Cafe which was next door to the co-working space that we were planning to work from on Friday.
Day 2
We started our second day at a co-working space in downtown Port Towsend. We spent the morning hours reflecting on accomplishments from 2019, as well as discussing 2020 goals, and our general roadmap for the future of Brand New Box. After lunch, we continued our discussion by identifying our individual Q2 Rocks, 3 non-negotiable tasks we plan to complete by March.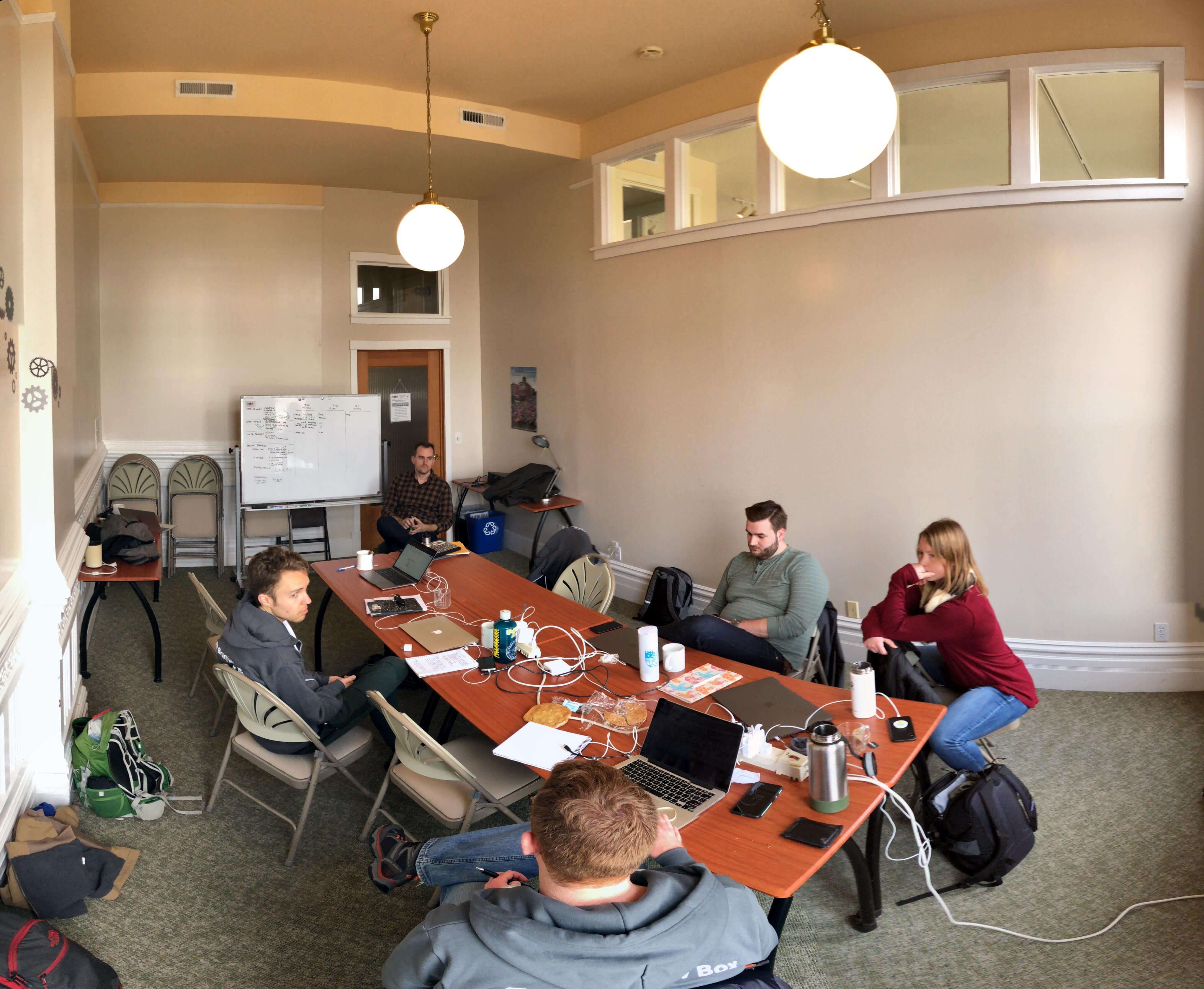 Our meeting room for the day.
After a day of planning, we headed down to the water to collect physical rocks that we will use to track our progress in 2020. Our goal is to pick out 12 new rocks on every annual trip.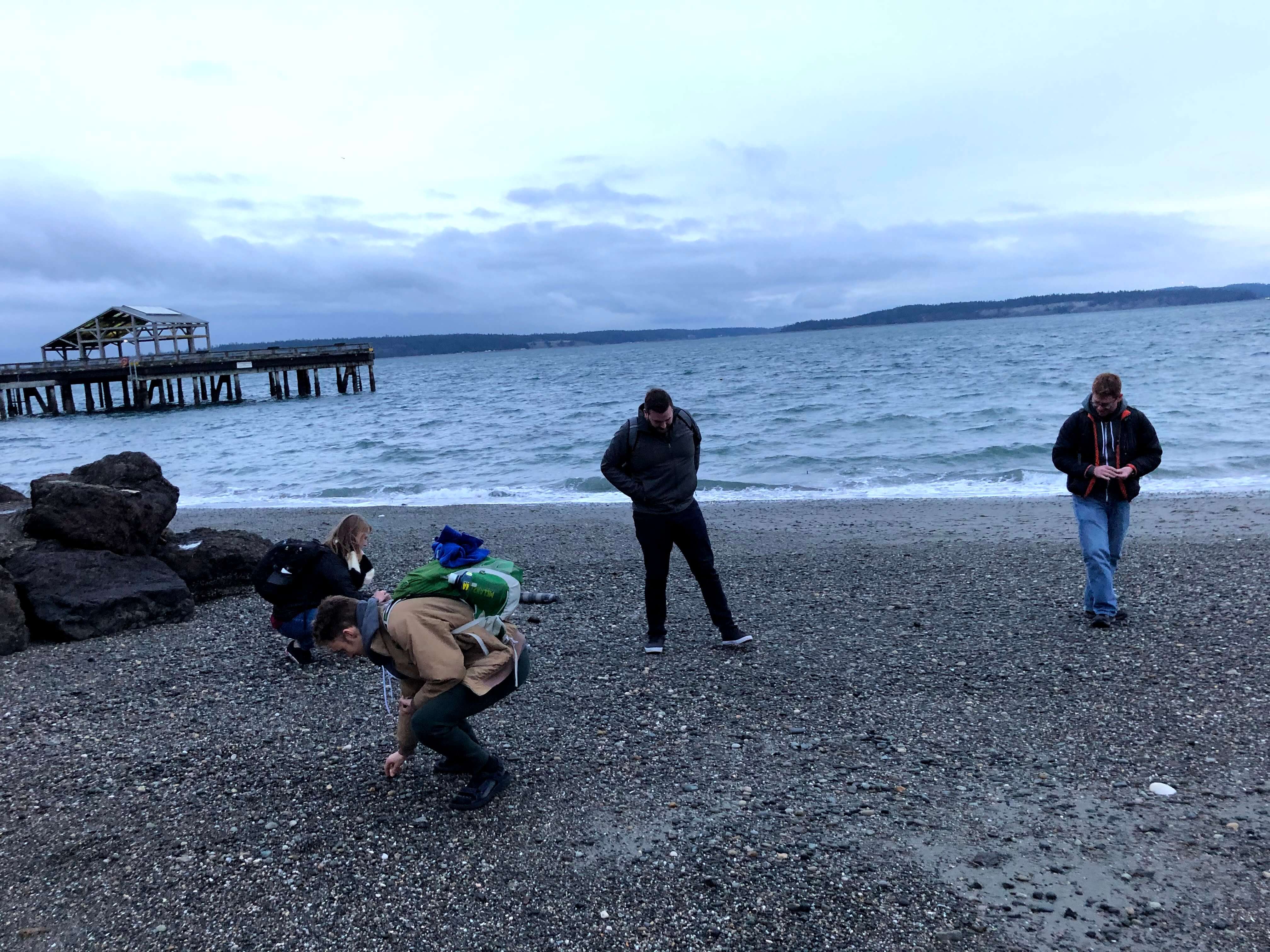 "These are our rocks!" - Will
We finished the day in Seattle. On our way to dinner, we stopped by the Amazon Spheres to get a look at the architecture. They are impressive!
The Amazon Spheres.
Nate and Matt were able to reconnect with an old friend at dinner!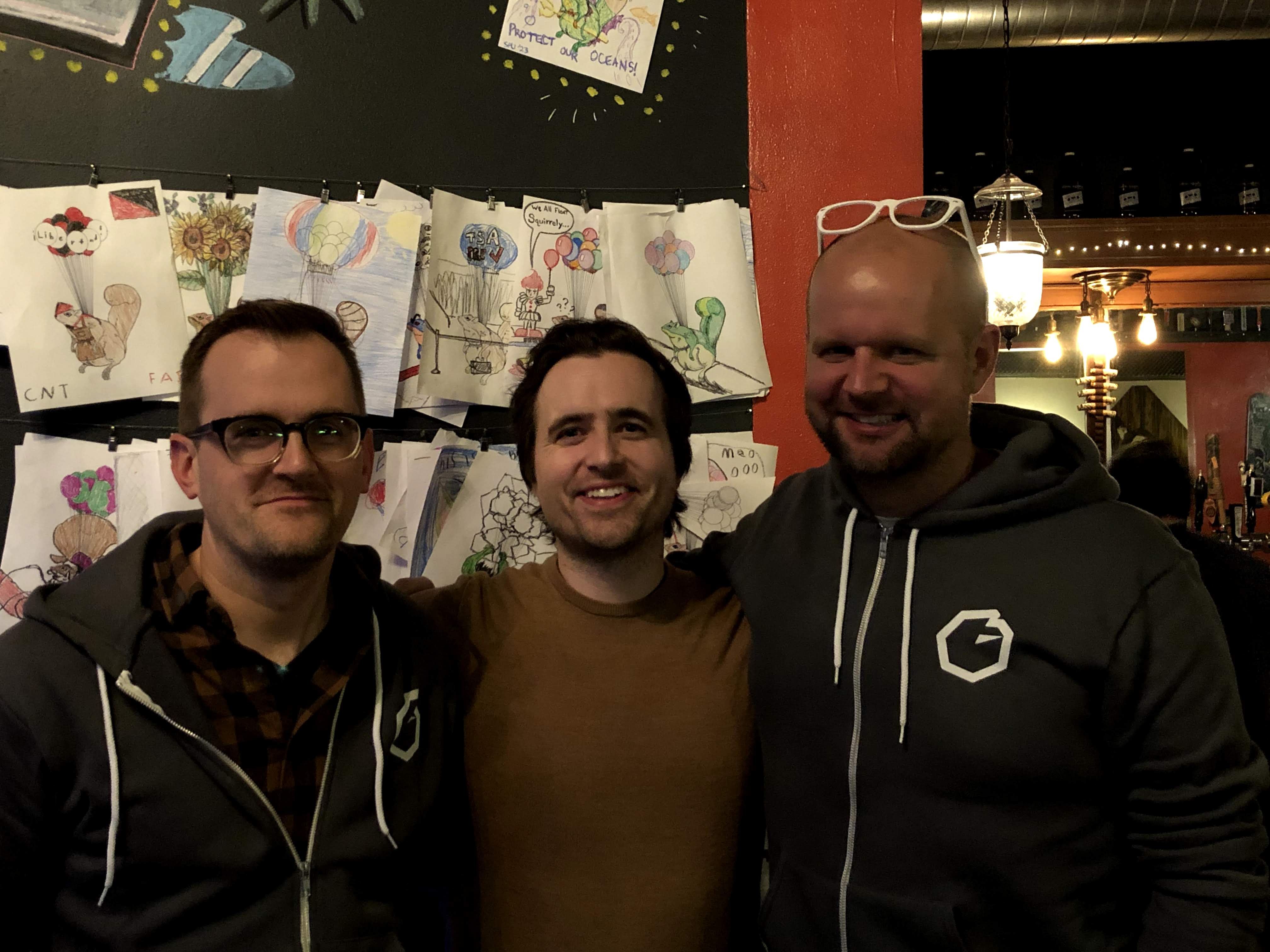 Nate and Matt with their friend, Mark.