I was hired at Brand New Box as a development intern in the Fall of 2015. At that time, I was an eager sophomore diving into my second year of studying Computer Science at KU. I considered myself destined for a career in web development. Little did I know, this opportunity at Brand New Box would soon help me discover my true passion for user experience design and human-computer interaction.
How did that happen?
Well, let's start at the beginning. My first task on the job at Brand New Box was to brainstorm an idea for an application and then move that idea through development using the tools that BNB uses on a daily basis. This familiarized myself with the Ruby on Rails framework, as well as writing clean HTML and CSS.
I decided to build a Rails app called Prelude which aimed to solve organizational issues for members of bands trying to schedule gigs as well as practice times and materials (inspired by my father who plays guitar in a few funk bands). While I enjoyed the entire project, I took special interest in the phases of initial ideation and prototyping. I loved considering how different types of users may interact with the app, as well as testing my prototypes on potential users.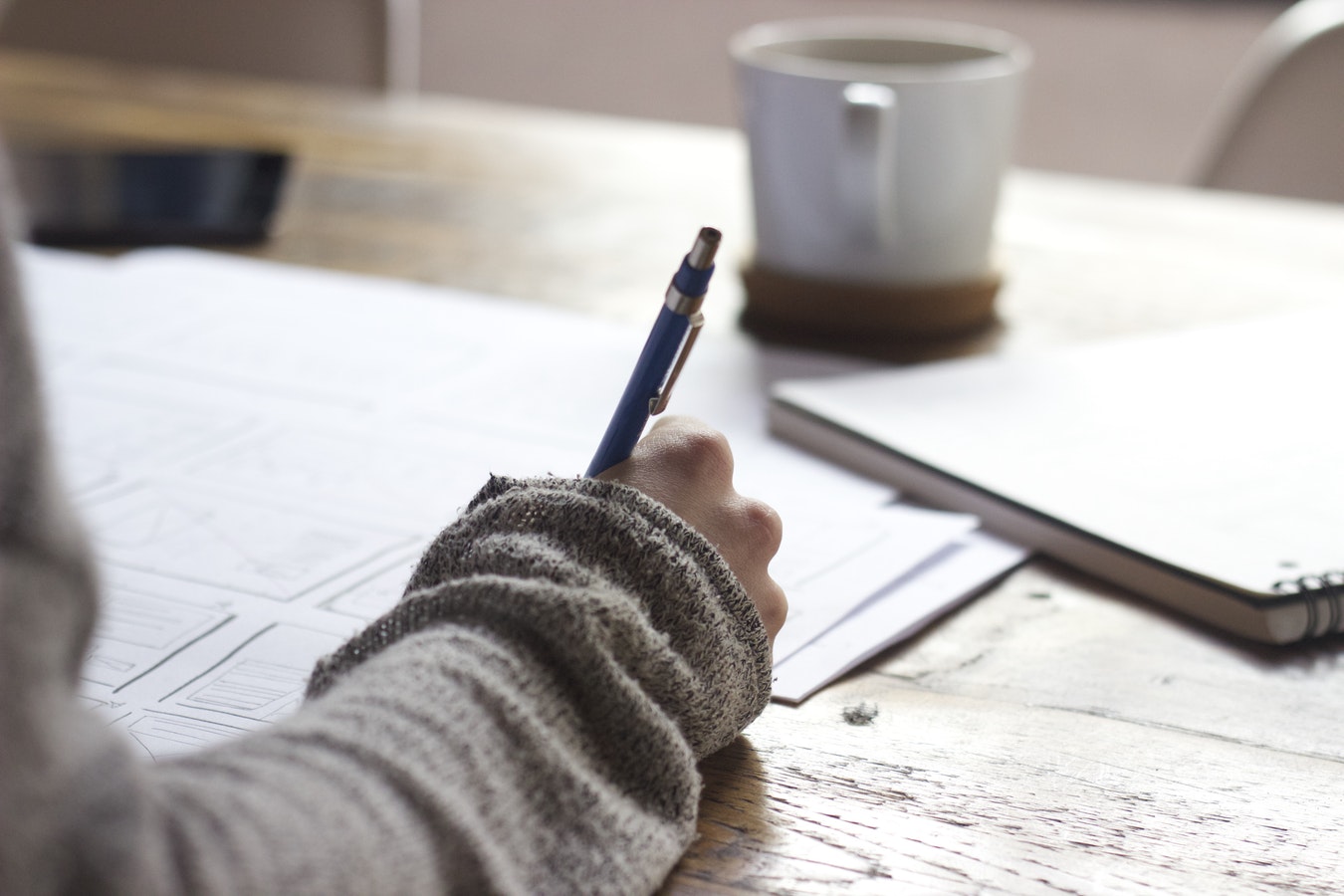 I spent a lot of time drawing wireframes at coffee shops
Throughout my work on Prelude it became clear to me that I wanted to work on more user-centered problems in the realm of user experience design. And, my interests in this area made sense as someone with a fascination for human behavior and a background in graphic design.
The Switch
Soon after this project's completion, I shifted out of my role as development intern and into the role of user experience intern. The key to making this switch happen was thoughtful communication between Nate, Matt, and I. We had a few meetings to discuss the logistics of creating a new position, as well as my goals and what I hoped to learn.
Because of the transparency in these conversations, the result was a new position designed to provide me with a foundation of user experience and research skills while giving me opportunities to apply them to projects. For me, this style of skill acquisition (exposure leading to application) was crucial for me in gaining confidence in my design abilities.
Ultimately, I am incredibly thankful that my career desires and passions were acknowledged and encouraged by BNB throughout this process.
What my job looks like today
As a User Experience intern at Brand New Box now, I work on a multitude of our client projects applying common methodologies such as usability testing, heuristic evaluations, and iterative prototyping of new project features. I also get the chance to present my designs directly to our local clients, which I find to be one of the most rewarding parts about the position.
Coming to terms with the fact that I wanted to focus my efforts toward a different area within tech took me some time. We've all been there - I was uncomfortable with letting go of my current plan. However, I realized that scarier than the risk I needed to take was the prospect of not following my passions toward a career in UX Design.
Whether we like it or not, we are greatly influenced by those we spend the most time around. I am confident that my time under the mentorship of those at Brand New Box has been well spent. I've learned a lot and practiced my craft every week, while having a lot of fun along the way.