They're an artist-owned music label - on paper they're based in Lawrence Kansas, but the team is distributed through Italy and the EU. They run three prominent music labels. Odradek Classical, Odradek Jazz, and Odradek World; and they are the engine behind several other vanity labels in the European music world. We help build custom tools that support their unique processes, and they are always, always interesting.
---
Anonymuze
Joining the label is a special process: artists can only join after a blind review, the way orchestras run blind auditions. You submit your music demos through an online portal; your entry is anonymized and presented to a jury of musician without any information about you. There's no gender, race, nationality, etc - but also no performance history, no name recognition, no social media accounts to be judged by. The only information the jury has is your recording. The Jury scores your entry, and if you pass muster, the label extends an invitation to record with them.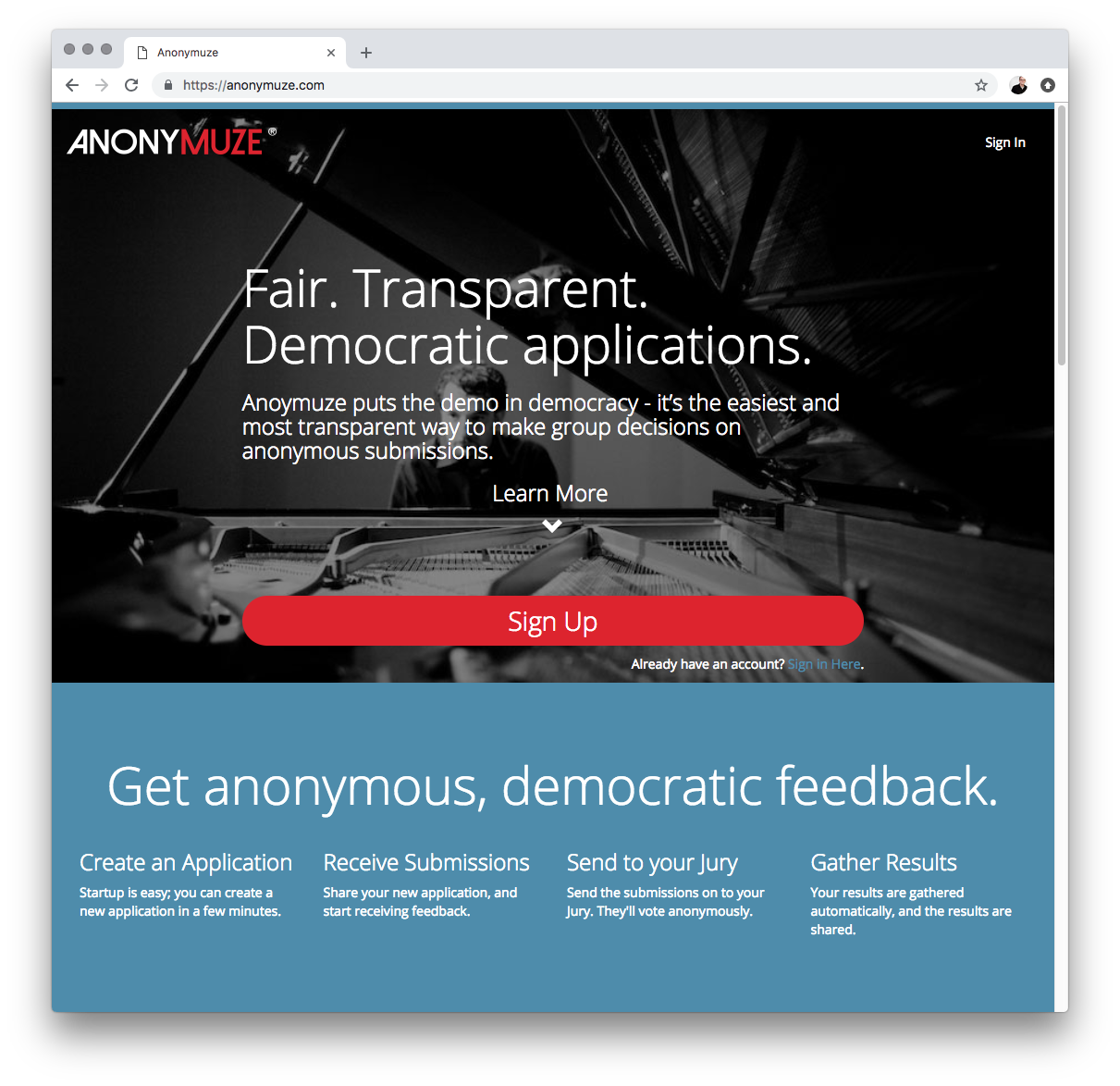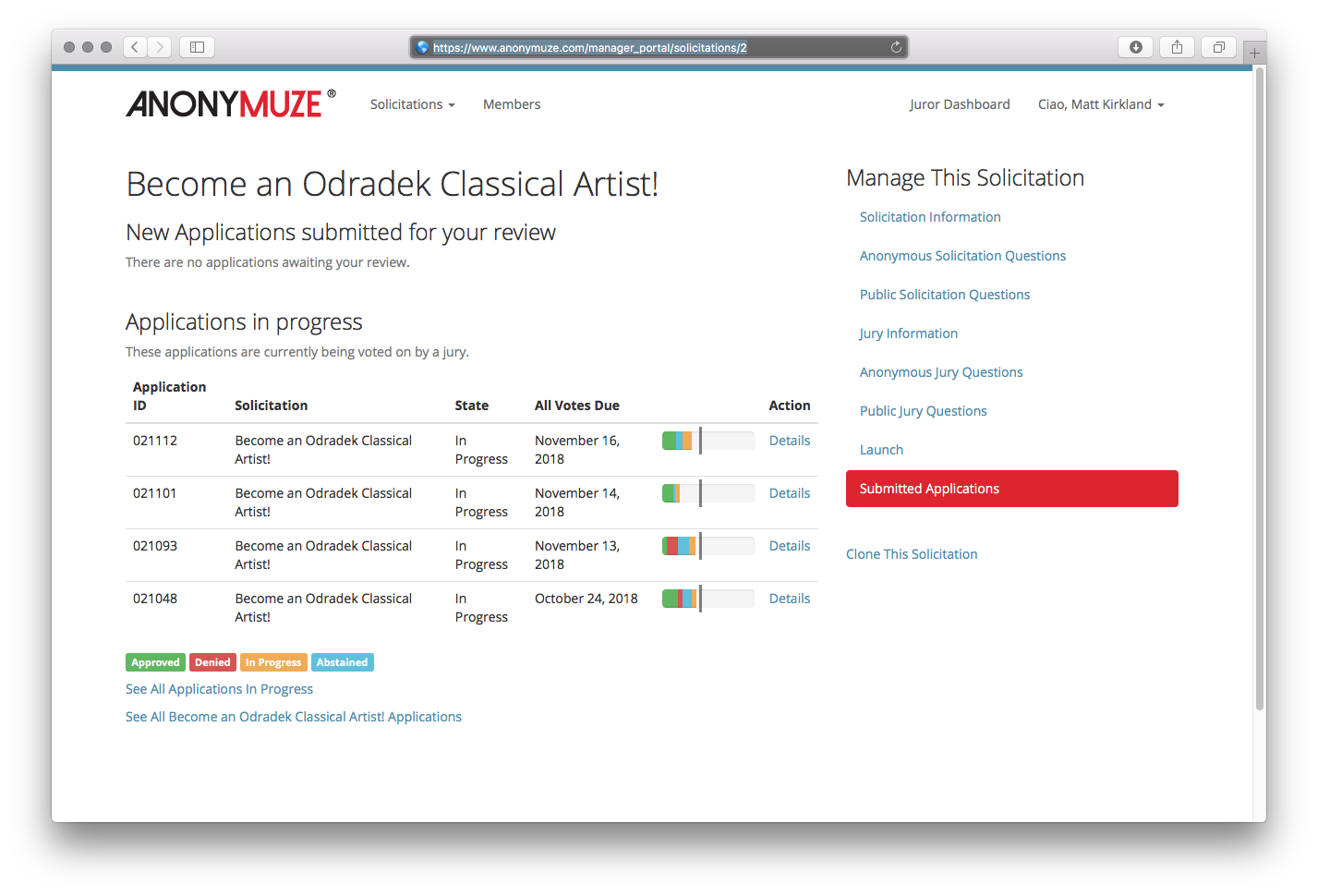 To facilitate this process, we built Anonymuze - an platform that lets anyone create an application, build a jury, and screen candidates by showing only the anonymous information to your jurors.
Anonymuze takes the Odradek 'blind demo' process and opens it up to the world. You can use it for music auditions, but really any kind of application process you can think of where you want to reduce bias: an arts or literary journal, festival performances, where to go to lunch next week.
---
b.io
Another task facing any music label is keeping track of their artists biographical statements. Classical performers need to have a few different versions of their history for different purposes: a long CV for grant applications, a medium length for press packages, a pithy short version for the playbill at each performance. These need to be shared between the agency, the performers, the concert halls, the media, and so on. And when a change needs to be made - a new award, album, critical encomium, etc - all those versions need to be updated. Who can keep track?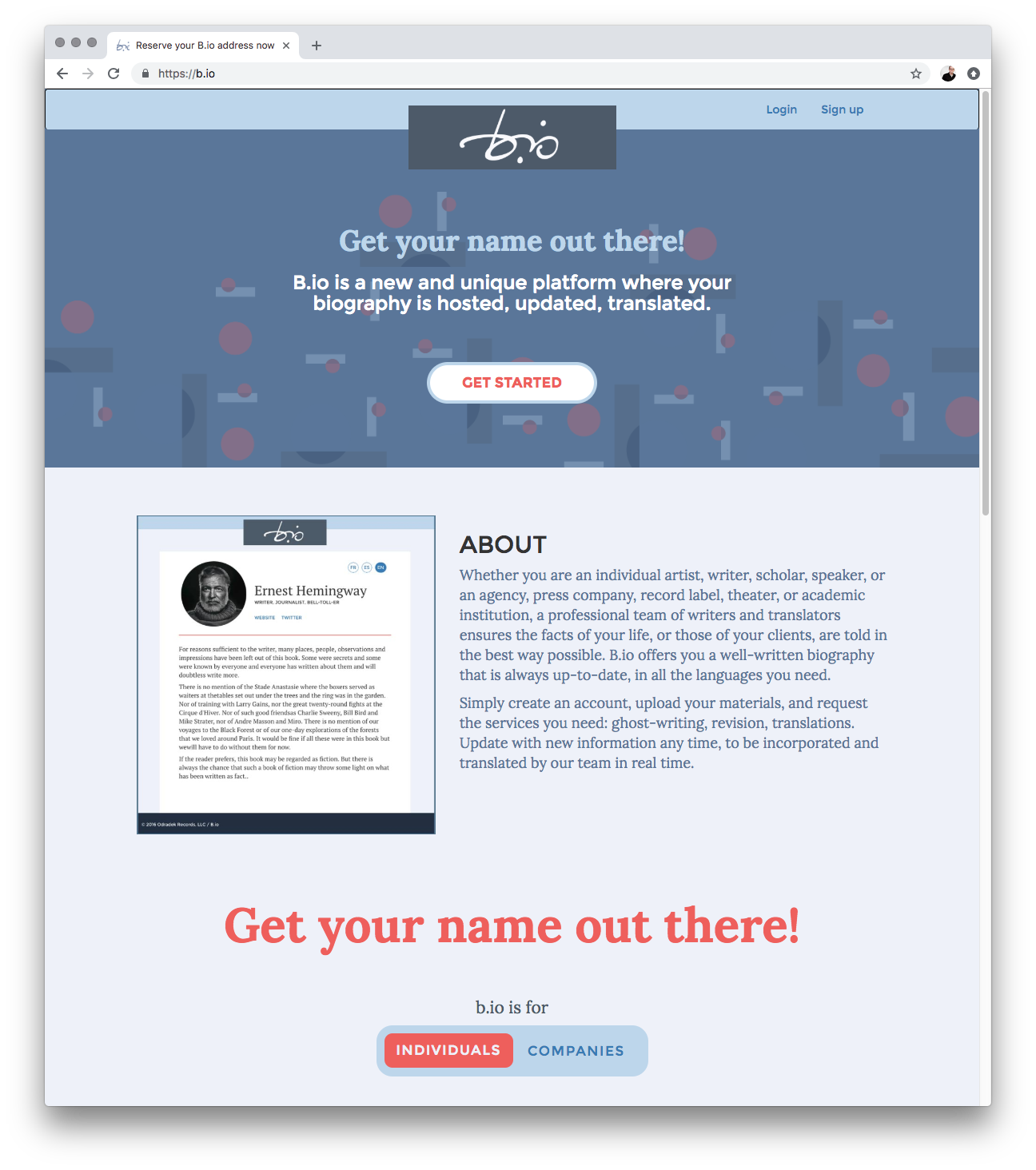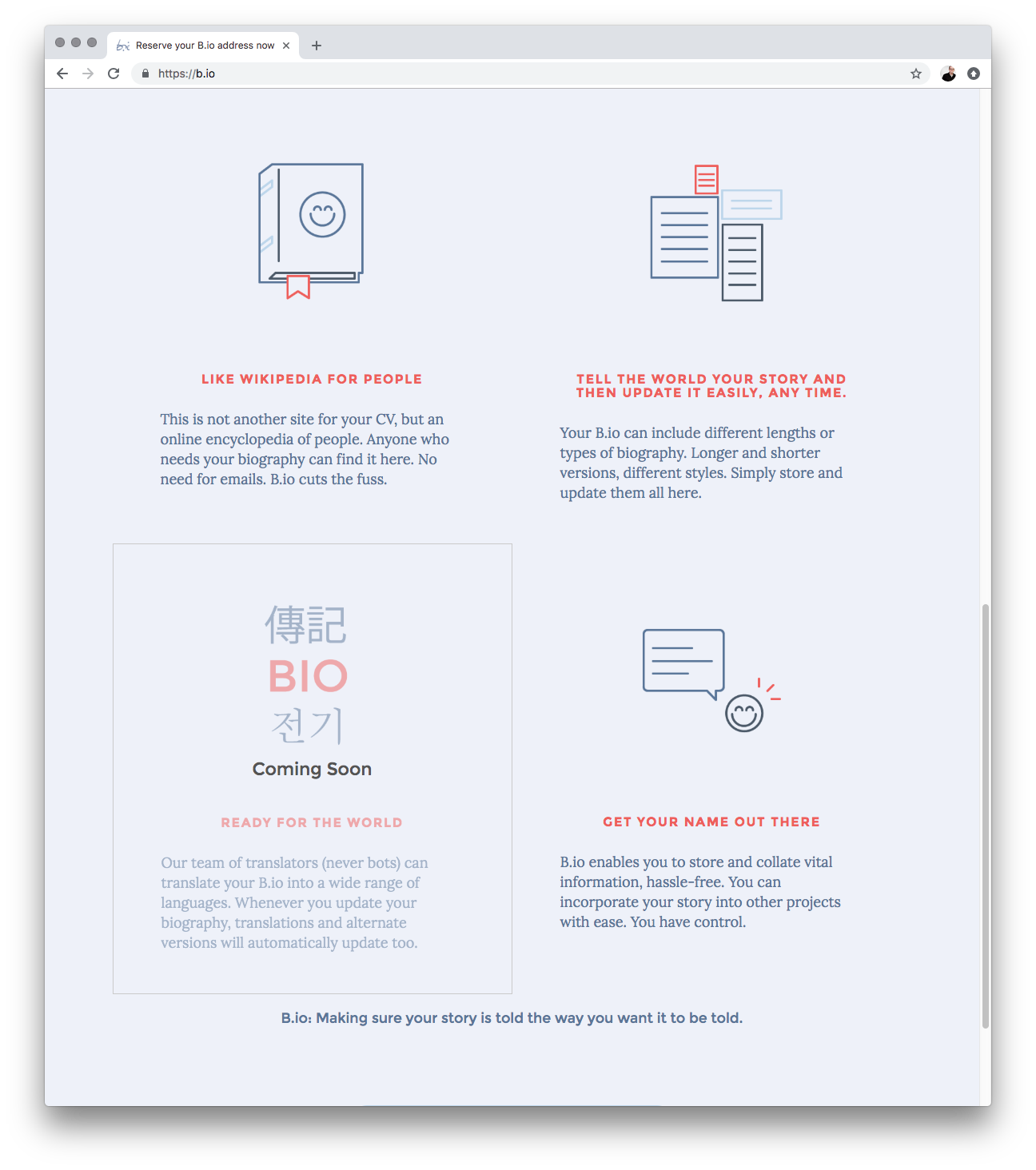 Claim your name.
So, we here at BNB built b.io for Odradek: it's a platform for creatives to keep their definitive version of their biography in one place. That bio can be updated and changed, and synced across other outlets via embed codes and a wordpress plugin.
You can write your biography on b.io and then sync it to your website (or many websites!) automatically. When you then update your biography - perhaps you won a new award or have a new album - that biography is automatically updated in all the places where you've synced it.
We're working on some big new features for that now, including human translation tools, and alternate version tracking.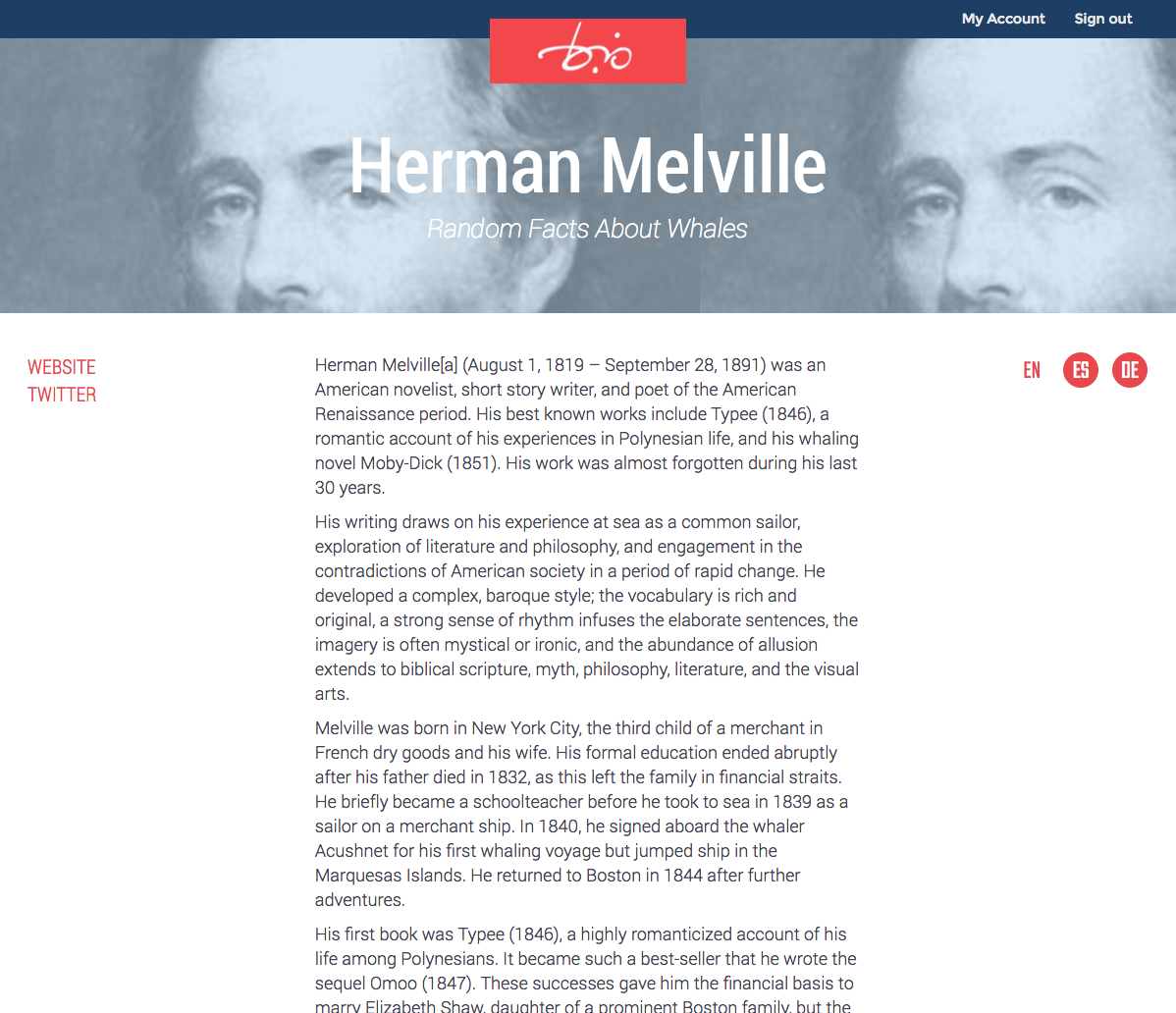 ---
What's next
We're cooking up something very exciting new and exciting for Odradek. More to come!