This spring we built a new tool for Safe and Sound, a 501c3 nonprofit in San Francisco that exists to fight child abuse and maltreatment. They use a data-driven approach to advocate for better policies to protect children, educate others, and provide holistic support to families in their community.
This new tool helps Safe and Sound leverage their efforts to reach more policymakers and advocates, with more powerful data: it's the Economics of Child Abuse Calculator.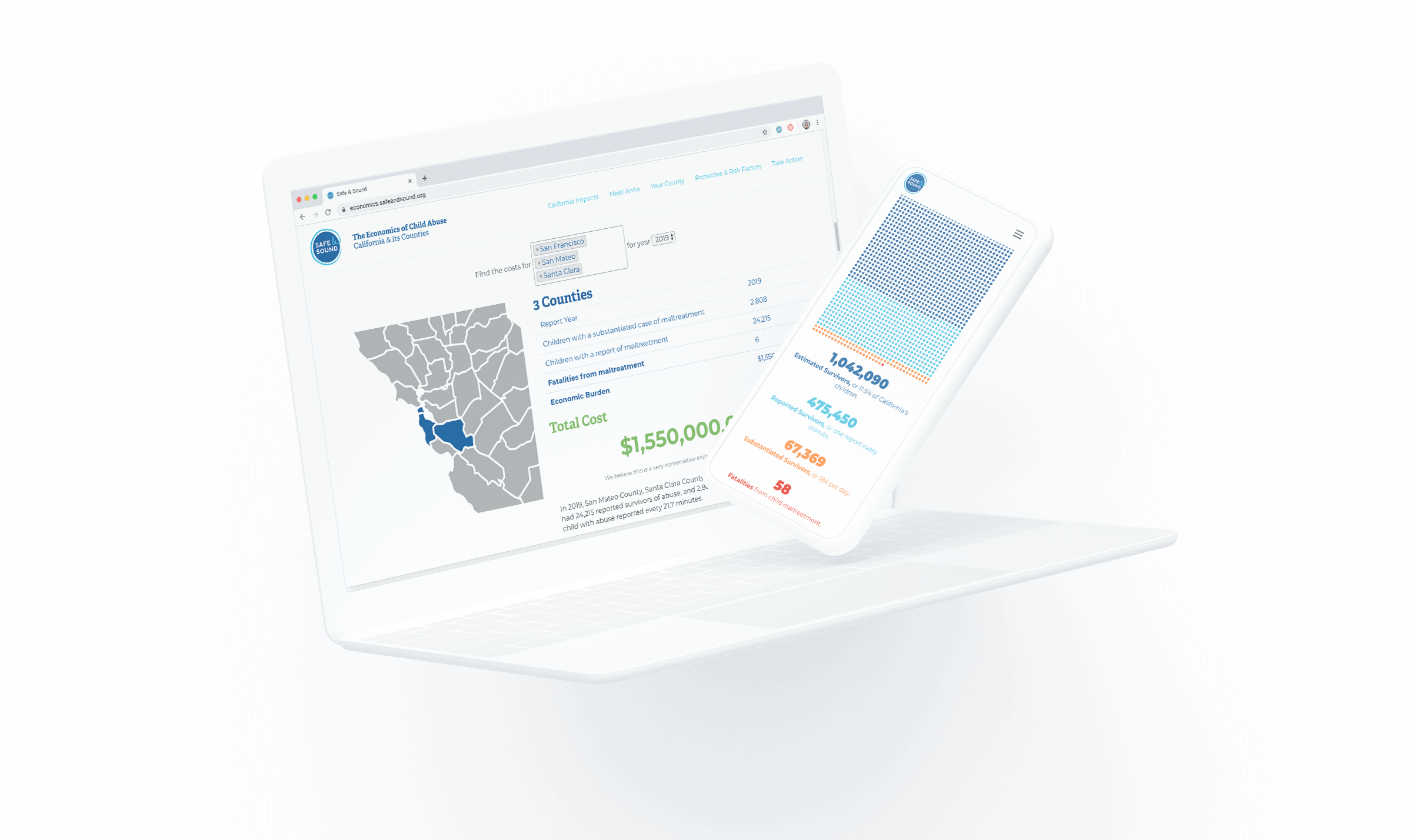 While everybody can agree instinctively that child abuse is a terrible evil, it's sometimes helpful to have the numbers to back it up. Safe and Sound worked with economists at the UC Berkeley's Haas School of Business to design a formula that estimates the lifetime economic costs of child maltreatment. They generate detailed reports for individual counties in California, and policy makers and advocates rely on that data to push for better protection for children.
This spring, we worked with Safe and Sound to build an online calculator to run these same numbers, throughout California. It's online now at economics.safeandsound.org. We're really proud of it.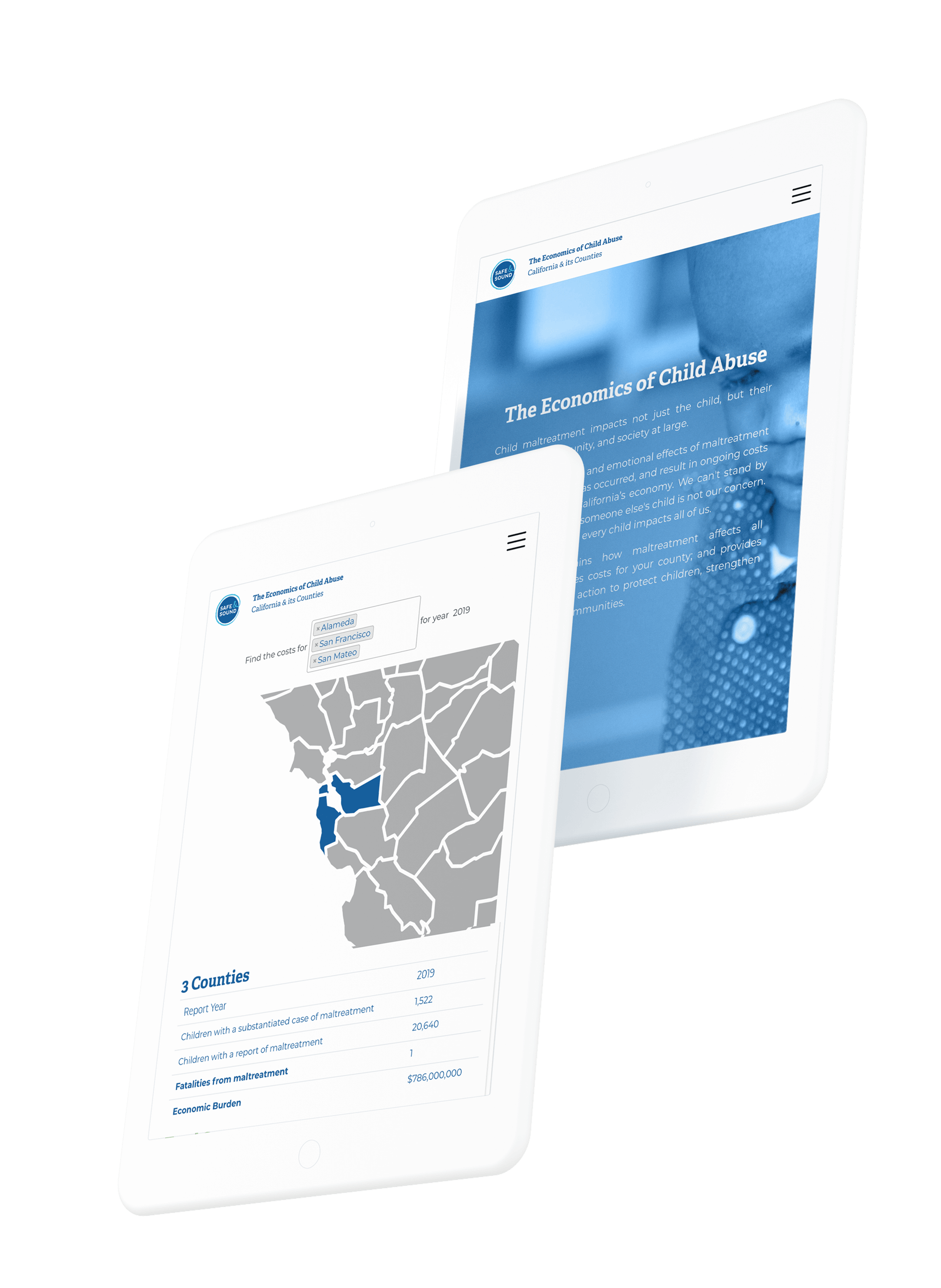 This math behind Safe and Sound's formula is impressive. It covers healthcare costs, educational losses, criminal justice costs, as well as lost earnings and productivity. The numbers are carefully researched and adjusted based on regional cost variables and inflation - and now they're all dynamically controlled through a live site that staff can update. As the team validates more data, they can add locations and years, and the richness of the reports can grow.
Now instead of a single handmade report, child welfare advocates everywhere have power to generate custom reports about their counties, with data relevant to their local situation. Within the calculator, you can select one or more county and relevant year, and get a custom report generated about the economic impacts of child abuse in your community.
This is a powerful tool to aid data-driven efforts, and we're really happy to be a part of it.