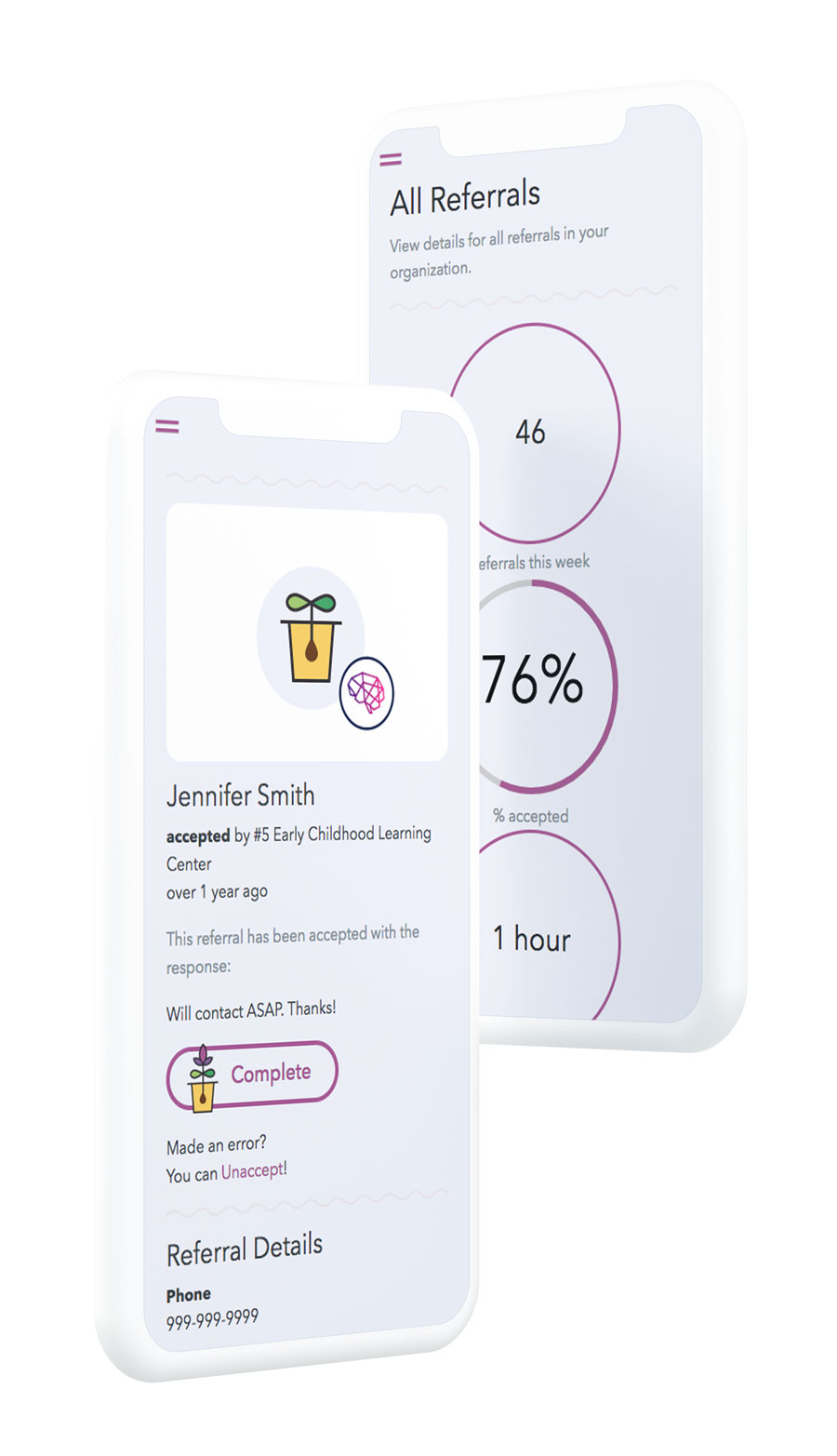 👆 One of our favorite details is the central visual metaphor we designed: each new referral is visualized as planting a seed. When the referral is accepted by the other agency, a plant begins to row. And when the referred agency makes contact with the family, a flower blooms. It's something that could be a small detail, but the impact is large.
Of course, family privacy in a service like IRIS is critical; the platform is HIPAA compliant, and user access is tightly controlled by the team at CPPR. The clients have put a ton of care and attention into protecting their end-user's privacy. We're really proud of this!
IRIS is in use in eight communities today, and the team is piloting with more communities now.
It is also maybe the first application we've built that the end users called 'Damn sexy.'